"Author Brendan Murphy Book Design Success received recognition from some of the Top Irish bookstores"
Our Client:
Author Brendan Murphy, County Offaly-based author Brendan John Murphy (B. Ed) is a graduate of Carysfort College of Education. He has always had a love of writing especially anything of Irish interest.
Outline of Problem:  
Brendan wanted a book design that communicated his content clearly and cleanly. He wished to highlight facts on places, people and historical sites of interest in Kerry through easily referenced readable material. He also requested each fact to appear unique.
Our Solution:
During our first consultation with Brendan we learned what his creative vision and goals were for his book. After this we drew up a timeframe and stages for the work and began the design process for the layout and cover of the book.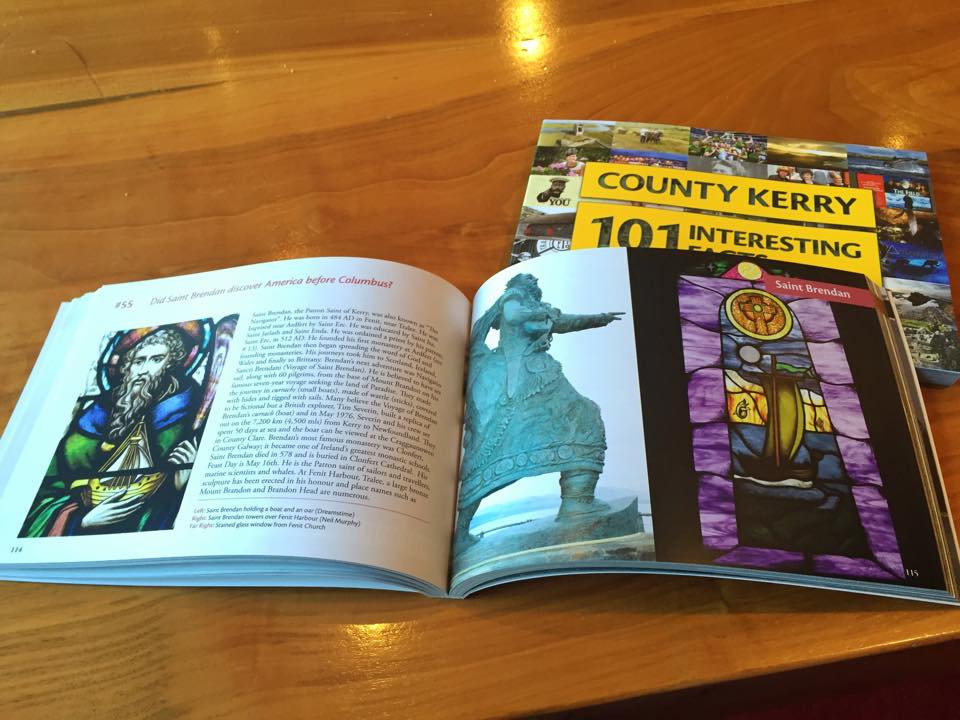 Planning & Research:
We worked with Brendan to create a clear, clean layout to represent his '101 Interesting Kerry Facts'. We shaped an appropriate layout and cover design with supplied images and content.
Design:
The book design was dictated by the content and type of imagery. Colour choices were pulled from the images to keep in tone with each fact. Pull out quotes on the top left and the names of each fact on the top right allow the book to be easily scanned and referenced quickly. Cohesion is achieved using a simple layout design the pre-agreed word count for the content. This generated a content adaptable, energetic, clear book design.
Visibility:
To ensure the visibility of his book among a very competitive history and tourist publishing market we choose to keep the design layout uncomplicated and easily memorable. The inside layout allows for straightforward indexing which is plain yet elegant. The cover delivers a taste of what lies ahead in the pages of the book.
We helped Brendan achieve a book design, which:
Complimented his style of book, writing and imagery employed
Achieved recognition for his research and writing
Expresses the '101 Interesting Kerry Facts' with engaging imagery and easily digestible content using a well-defined, professional design layout.
Attracted his targeted niche audience
Highlighted his creativity and authorship
Boosted his opportunities for future book publications