We are so happy to win an award.
The 2016 County Enterprise Awards Demonstrate the Value of Small Businesses.
LEO County Enterprise Awards are the only organisation that holds a national competition specifically for the micro-enterprise sector. Studio93 is a finalist place in the LEO County Enterprise Awards 2016. This award demonstrates the strength and value of small businesses in Westmeath. The finalists were chosen based on their marketing strengths, financial strength, innovation & technology, entrepreneurial skills and business plan.
Creative director, Darren Doyle, received the award in Mullingar. This was a doubly special event on account of Studio93 also celebrating 10 years in business. Darren expressed his gratitude and appreciation and what it meant for his business.
"You always aim to work hard every day and dedicate time to your company as well as your community. It feels pretty amazing to be a finalist. It just shows how much small businesses contribute to their communities and nationally. Thank you to all our clients and the Westmeath Enterprise Office who made this possible."
The network of Local Enterprise Offices sponsors the County and National Enterprise Awards. The awards acknowledge the achievements of small business enterprise and their valuable contribution to the local economy annually.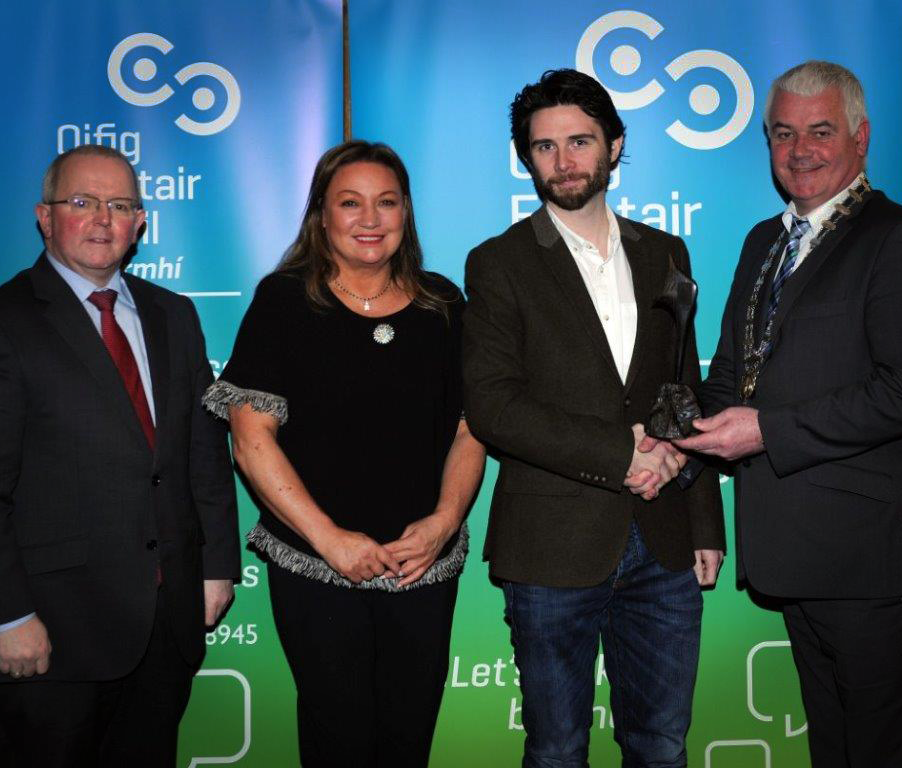 For more information on the awards Click here