Free Video Editor – YouTube Video Editor
Today, I'm going to talk about video editing with YouTube. I will discuss YouTube's video editor, from its many easy to use features to uploading and sharing. YouTube's video editor is completely free. You just sign up with your Gmail account. Then you are free to edit, upload, and share your videos with whomever.
You must have a YouTube Channel in order to use the video editor. So, go ahead and create a YouTube channel first. If you already have a channel, sign in.
I demonstrate using screen grabs what you should see as you explore YouTube's video editor. I have created a new channel. It is completely blank. This will be the same for you if you're signing up for the first time.
This is what you will see first.


To access your video editor go to My Channel (on the left under Home)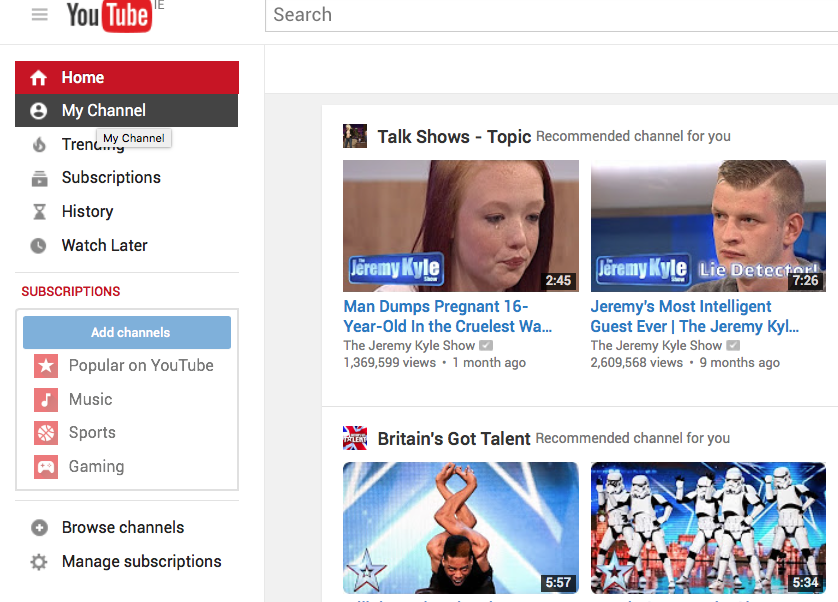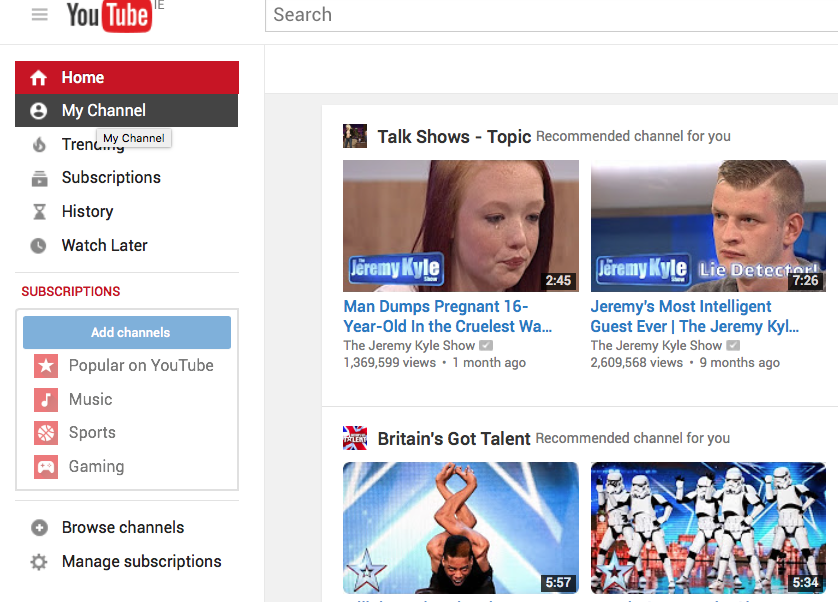 Click on My Channel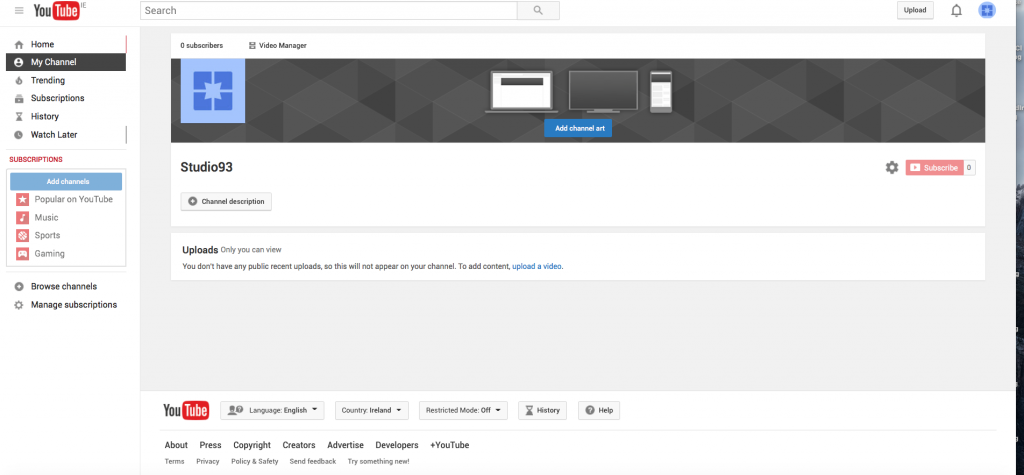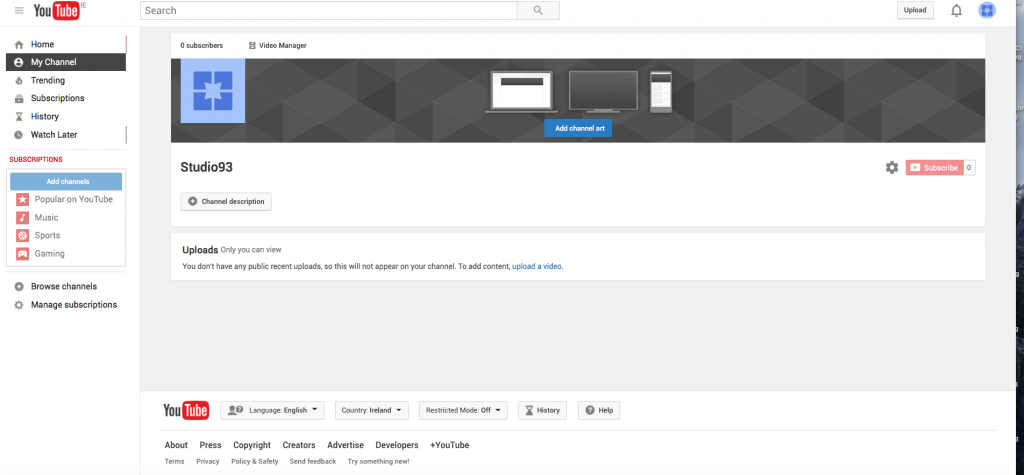 Here is what My Channel will look like when you sign in for the first time.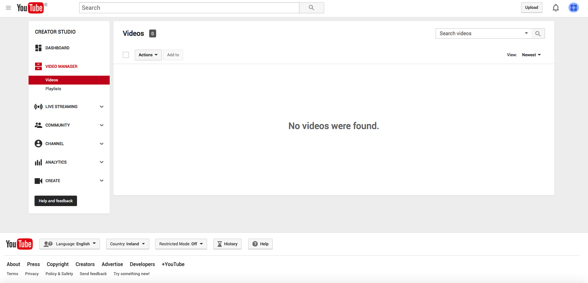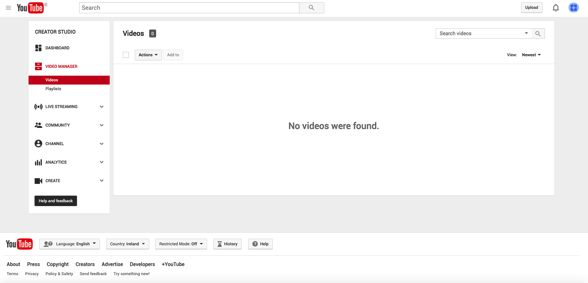 This is what your Video Manager looks like. It has no videos uploaded so the message is 'No videos were found'.
Upload a video. Use any video to practice. It will help you explore what the editor can do. It is a good idea to click on private when uploading your video. You can change this later.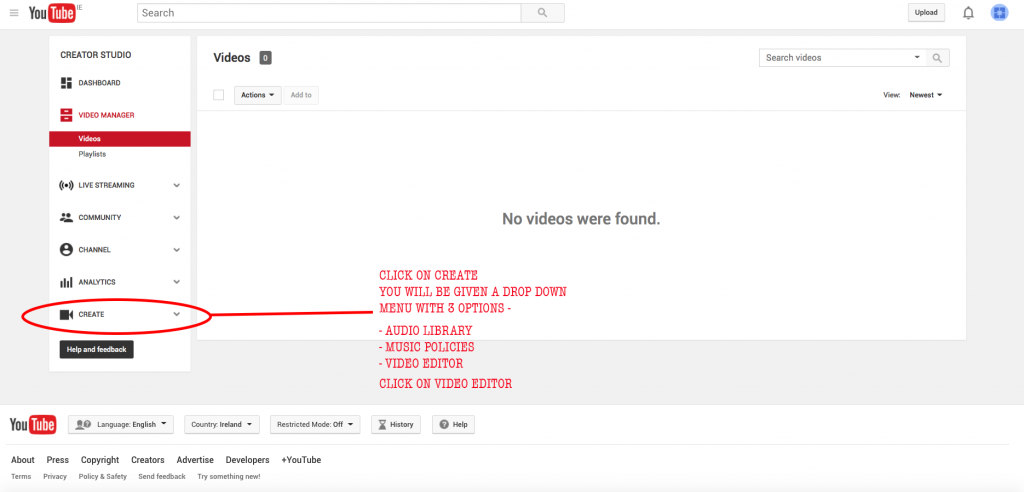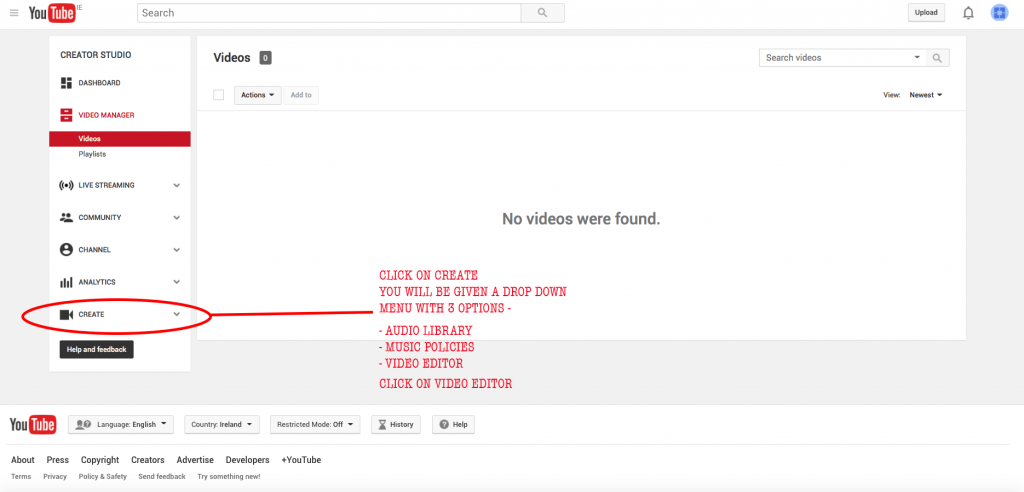 Go to Create and you will get a drop down menu.
Click on Video Editor, now you are ready to start editing your videos. Here is what your video editor looks like.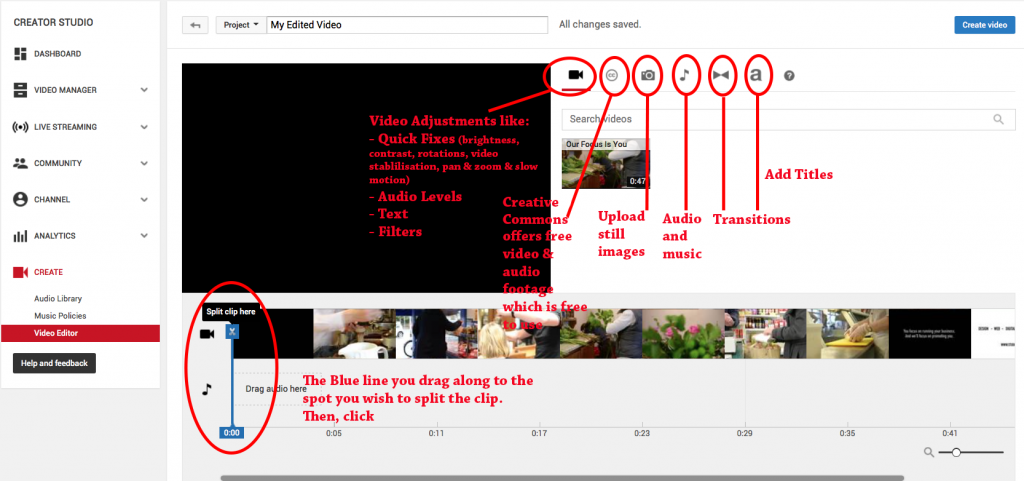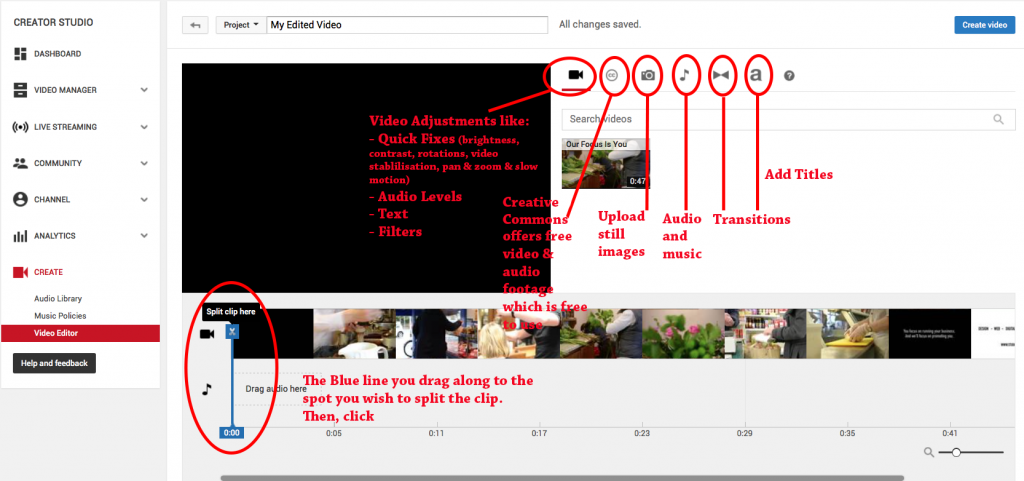 In order to begin editing, you must either drag your video to the timeline, or click on the + on the right hand of the video thumbnail.
The quality of uploaded videos appears poor. This is because it has not been rendered. YouTube does this for you when you are finished editing.
NOTE: if by accident you click out of the editor don't panic. What you have done is not lost. When you go back into the editor whatever you have done so far will still be there.
There are lots of features in your video editor. I will discuss each.
Splitting Your Video
Video adjustments: Filters, pan & zoom, text, brightness & contrast, video stabilization
Creative Commons – free video footage you are free to use
Adding still images – photographs (there are options you can use to edit your still images)
Adding Audio – music you can choose to use
Transitions
Titles
1. Splitting Your Video
Splitting your video up is useful to create scenes or to make your video look interesting.
It is very simple. You will notice a blue line move across the timeline when the video is playing. Move this blue line to where you want to split the video and click.
2. Video Adjustments
When you click on the video itself you see more editing options. Under each adjustment,  you have editing options you can apply to the video.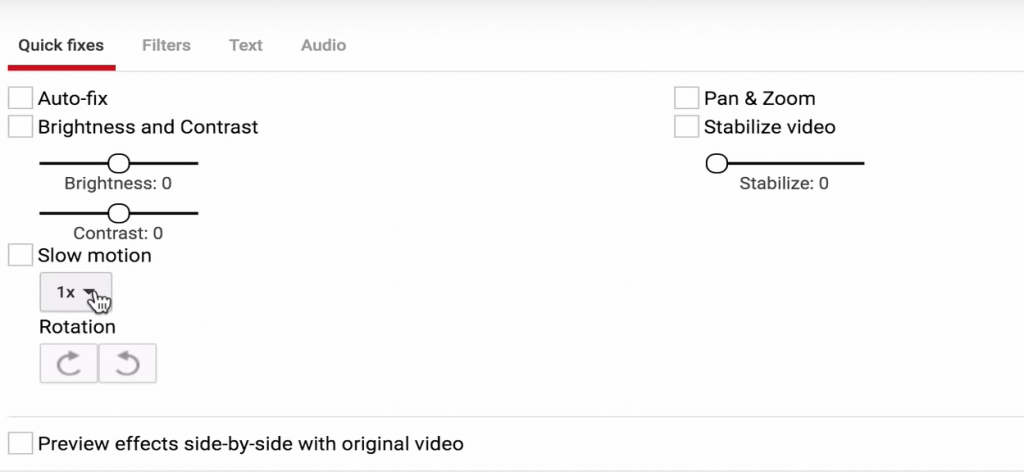 You can play around and experiment with all these effects. Before you pick any particular one effect you can preview what it will look like when applied to your video.
Filters

You can add a filter over your video or split parts of your video by clicking on a filter. You can add more than one filter. If you are unhappy with a filter simply click on it again and it is taken off.
Adding Text to Your Video
You can easily add text to your video. Go to the text tab. Click 'enable text'.
You can choose your Font type, Size, Colour, alignment, and screen position.
Your text is placed in a banner but you can control the banner too with the banner options.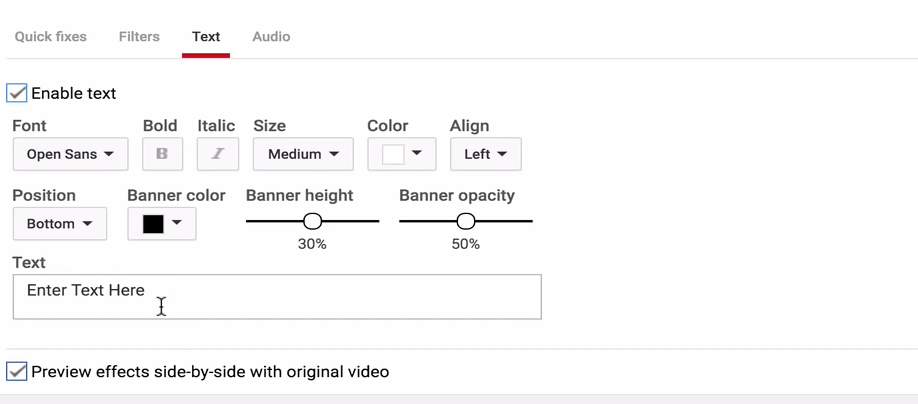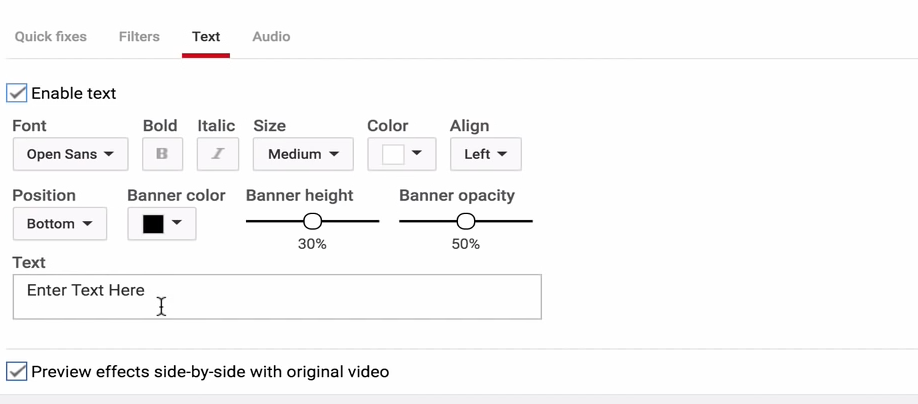 Audio
You can control the volume, pan, bass, and treble. This is useful if you want your audio at different levels for different parts of your video. (This requires splitting clips up before changing audio levels.)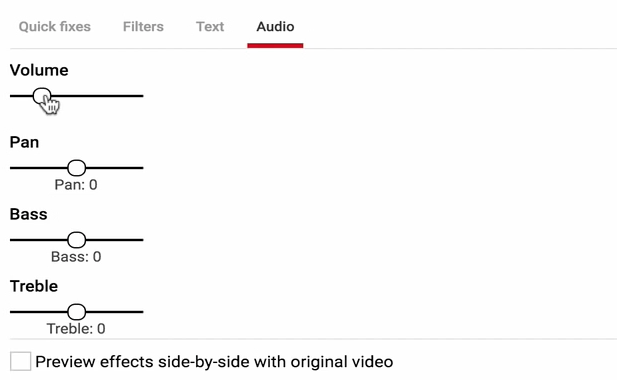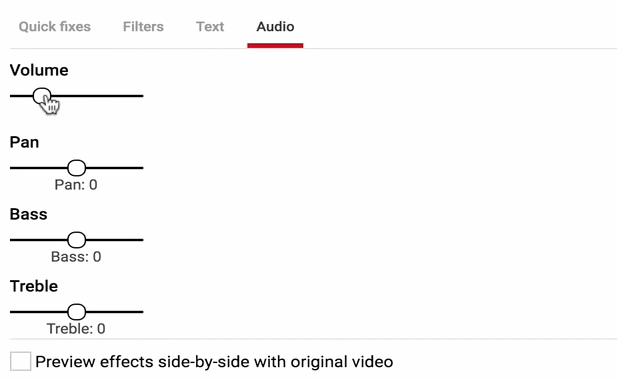 3. Creative Commons
This is an option to add some free footage to your video. This is free for you to use.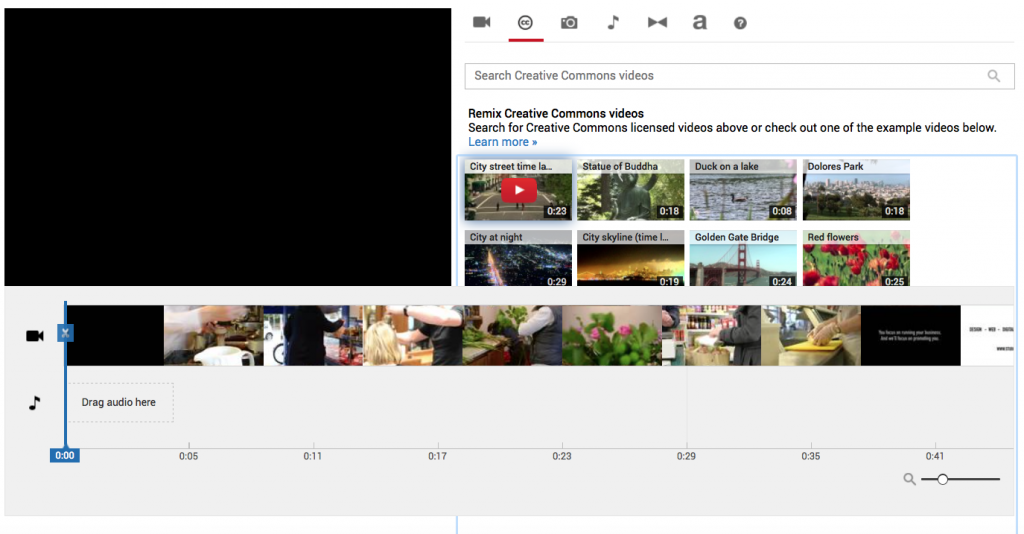 4. Still Images
You can add still images like photographs to your videos. Simply upload an image and drag it to the timeline to the place you want it.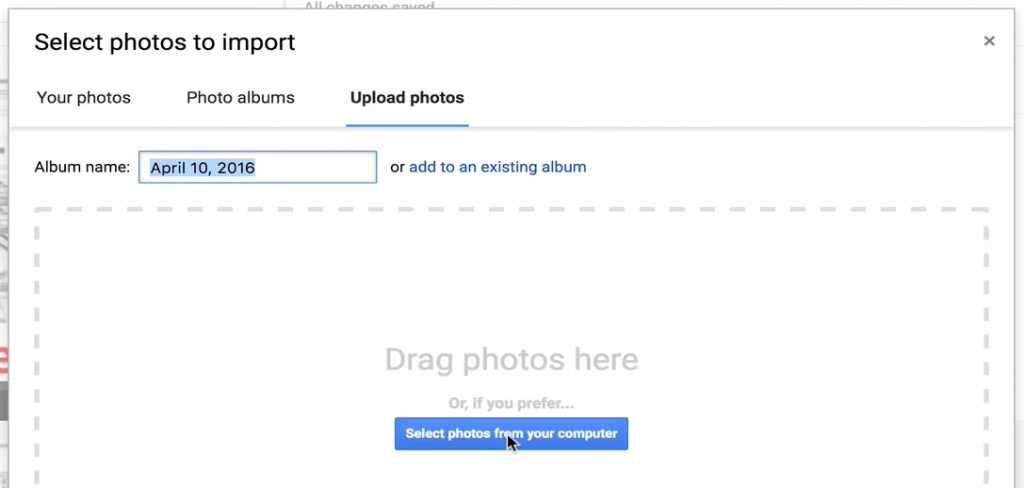 5. Adding Audio
There are some free audio tracks you can use. When you drag the audio clip to the timeline you have options to change the audio levels, bass, pan and treble.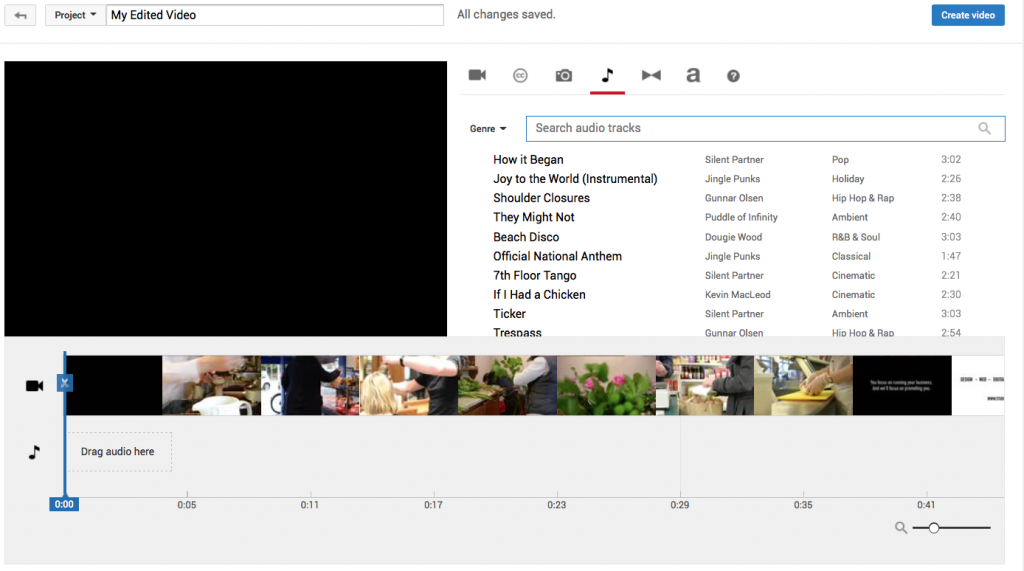 6. Transitions
Transitions are great to help videos flow smoothly when moving from one scene to another.

7. Titles
Titles create a clear beginning, end, and a chapter option within your video. They help give your video a professional look and feel.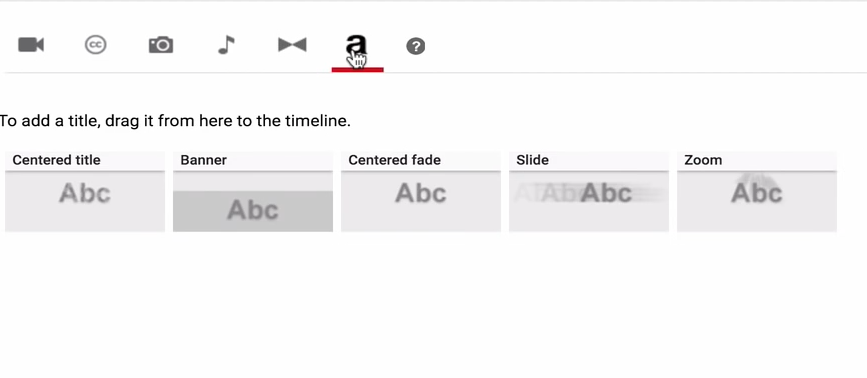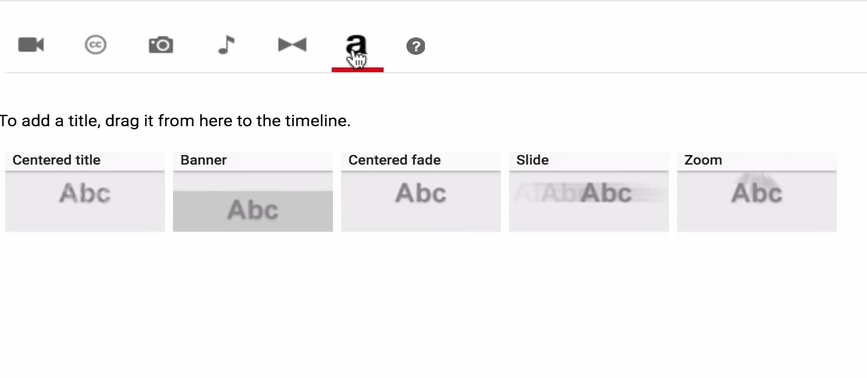 Rendering Your Video
You can use some or all of these features in the editor. Once you are finished editing, render your video by clicking Create Video.
YouTube then processes your video. You will receive an email when it is ready to view. Also, when you go back to Video Manager you will see a thumbnail of your video.
Sharing Choices
You can choose whether you video can be viewed privately or publicly where everyone can view it.
Happy Editing
And you're done! Video is an extremely effective marketing tool. I hope this post helps you learn what you can do to make your videos look great.
Content Manager
at
Studio93
A believer in strong content that evokes emotion. "Content creation shapes our perception of what we read and see. It is not what is said, it is how it is said."
Latest posts by Cat Mooney (see all)