The Problem
Like many clients, Elaine had spent some time building up her business. While she had worked hard to build up a name for herself she felt that she needed to develop a constant brand for her company. This was the main objective in our creative brief. She needed to create a professional fresh branding to make her stand out in a crowded market.
The Solution
Elaine offers a very personal service to her clients and builds a very real relationship with them. She never rushes her clients and its due to this one on one approach that she retains so many loyal clients. We wanted to focus on this personal touch. The silhouette used in the logo is Elaine herself. We chose to put her at the centre of the branding solution to create this unique branding. Skin Bliss now have a consistent uniform look and feel portraying a feeling of professionalism and uniqueness.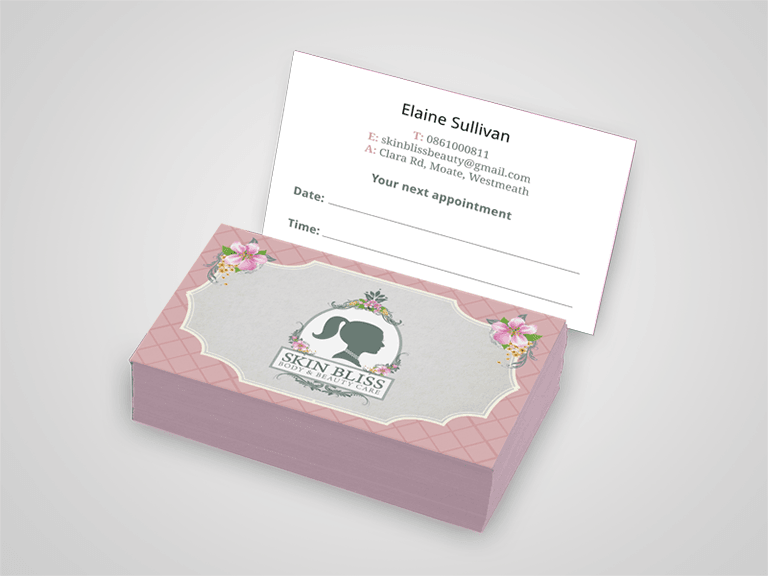 Creative Director
at
studio93
It's all about ataining business results through strategic use of creative skills. Extra ordinary results require a different approach.
Latest posts by Darren Doyle (see all)
You might also like to read...