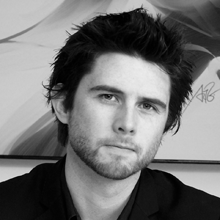 Darren is Studio93's founder and creative director. Darren has been working in the graphic and web design industry for over 9 years.
He set up Studio93 in 2006, believing customers should get an excellent standard for all their design and marketing services.
His clients benefit from his drive and passion for great design. His ethos is 'You are only as good as the last job you did' saying, "every job big or small gets our full attention and creative energy while its in production".
As creative director, Darren is active in all parts of team graphic design work. He often works on all projects from start to finish. He is the lead web developer but also heads up Social Media Marketing campaigns for clients so they can get the most out of their online marketing.
Darren believes in his studio and his team, saying "some go the extra mile but we travel to the moon for our clients. We are always looking for ways to impress and exceed expectation."
He enjoys all new and challenging projects. They allow his professional creative team at to produce fresh, contemporary and accomplished design solutions.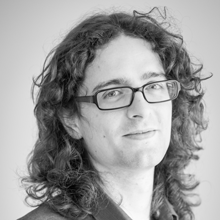 Chris has always had a love for the art and design. He enjoys creating visually interesting and engaging work whether it is a poster, flyer, brochure, website or book.
Chris joined team graphic design at Studio93 in 2011. He works as lead designer on numerous branding and marketing projects.
Chris has a natural flare for design, turning chucks of plain text and raw images into fabulous finished designed pieces.
He understands that creating the right balance between images used and a clear layout are a winning formula for promoting any individual and business.He also values the world of digital design. He has worked on several web, animation and film editing projects.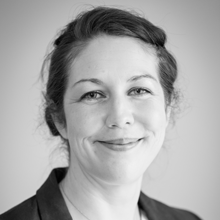 Cat's background is in graphic & digital design as well as journalism.
She joined the team graphic design at Studio93 in 2014 and works as a graphic designer and content writer.
She uses her range of skills to create custom designs and clear content to express the client's message.
She believes strong and clear content add to the message of any design, "well structured, well written content helps make the clients message clear. It is not what you say but how you say it."
She also enjoys photography and filmmaking and has made several short films from script to editing. She believes photo and video storytelling are powerful promotional tools for any business or individual message.