Now is the perfect time to take a look at your website and see what needs to be updated, changed, or added.
Your website plays a significant role in how your audience perceives your brand. It's often one of the first forms of contact a potential customer has with your company. The importance of a well-functioning attractive website should not be overlooked, websites that are unattractive can actually turn potential customers away without even realising.
1. Keep your website content fresh
Do you have a blog? If not, we recommend adding a blog to your website and keeping it updated with fresh content. A useful blog focused on your industry is a great way to provide value for your potential customers. The more helpful and relevant the content is, the easier it will be to build trust with among your potential customers. Not only will this help improve your search engine ranking and attract new visitors, but it will also help portray your business as an industry leader and an expert on the topic. If you already have a blog on your website, make sure you're keeping it updated with weekly or biweekly posts. If you're struggling to come up with blog topics try out Hubspot's free idea generator tool to get you started.

2. Introduce the faces behind the brand
Include a 'Get to know the team' section. Adding team photos and bios to your website will help humanise your brand by showing customers the real people behind your company branding. Introducing the team will help to make your brand appear friendly, more familiar, and a lot more trustworthy. It's also a great way to help you stand out from your competitors and build connections between your brand and customers.

3. Update those website images
Using images on your site is proven to be highly engaging and a great way to encourage visitors to stay longer. Take a look at the images you are currently using on your site. Are they outdated, cheesy or looking a bit staged? It's perfectly okay to use stock photos but make sure you're choosing the right ones. You want photos that look real and authentic, and that relate to your brand and messaging. If possible, try using your own imagery! Just make sure its professional and high quality, like in the example below taken from Oates Auctioneers homepage.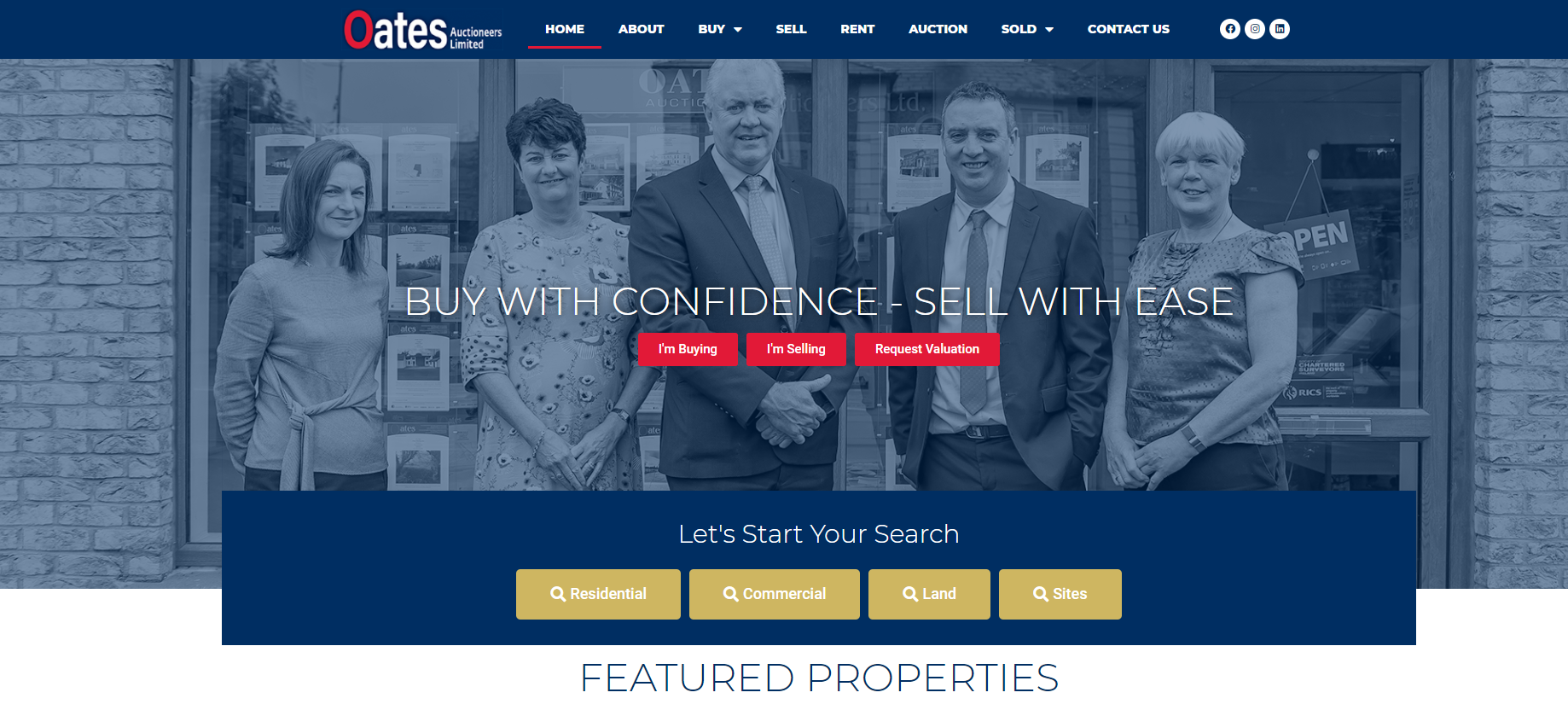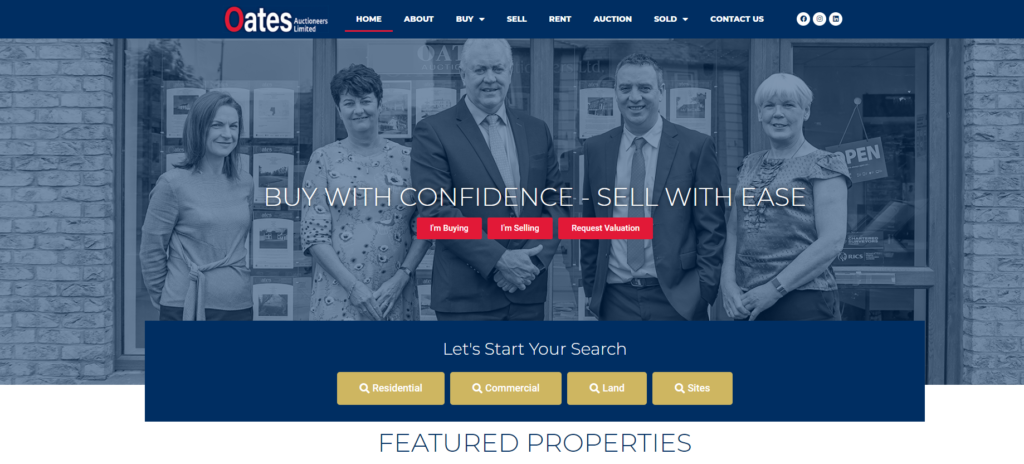 You should also try including videos on your website. They are a highly engaging form of content that help you stand out from competitors. They can also help improve your search engine results page ranking.

4. Make yourself reachable
Make it as easy as possible for users to get in touch with you. It's also a good idea to give users options as different people prefer different methods. Try including a phone number, a live chat option is possible, and an email or contact form. Ensure that there is a clear path to contact you on each page of the website, avoid making users search for your details. Take An Post for example, they know that a significant number of site visitors are there to track their post and set up an interactive chatbot to help with this. Chatbots are highly popular due to how quick and easy they are to use, 60% of consumers use them to find information or answers to their questions. They are even the preferred support channel of Millennials.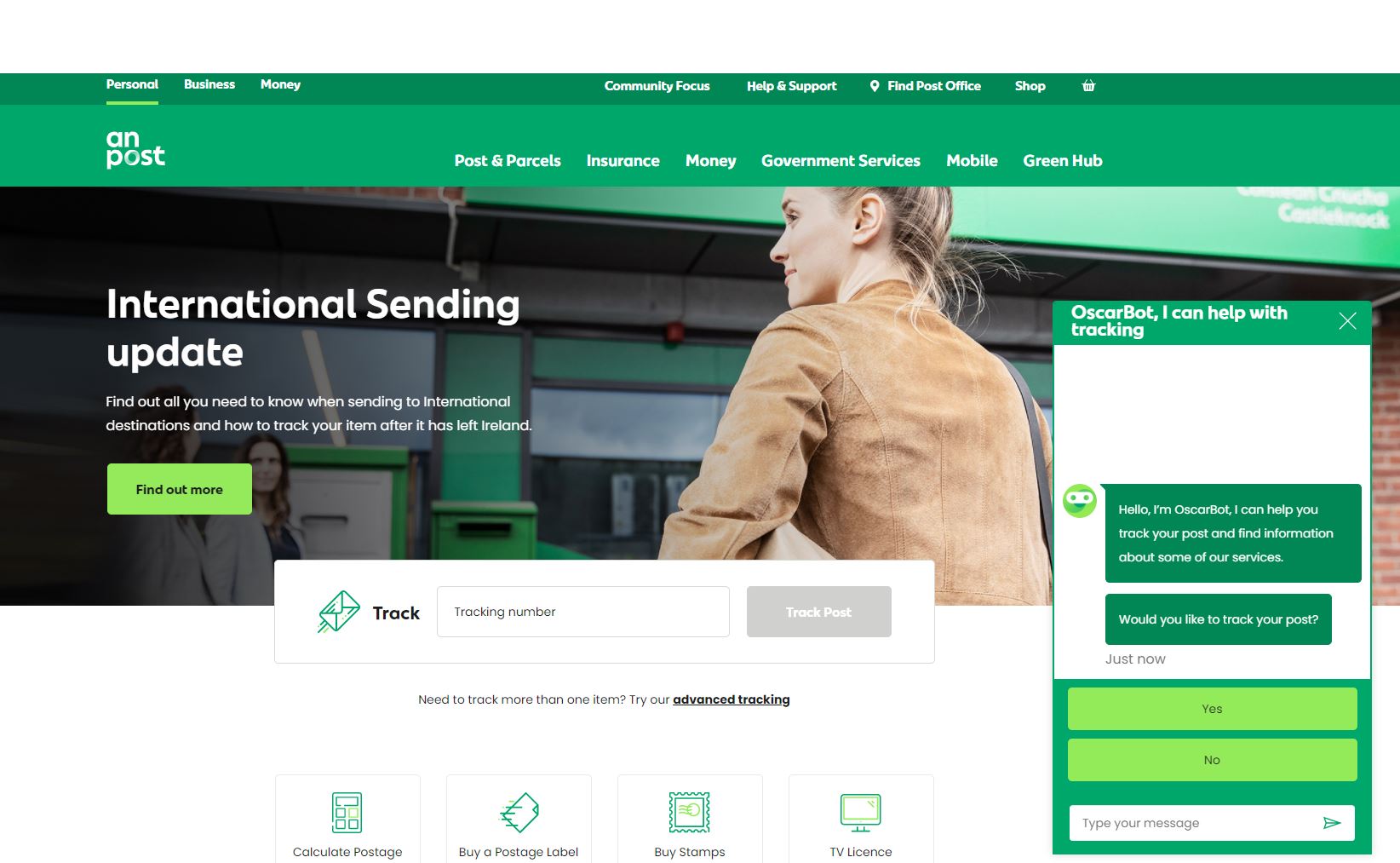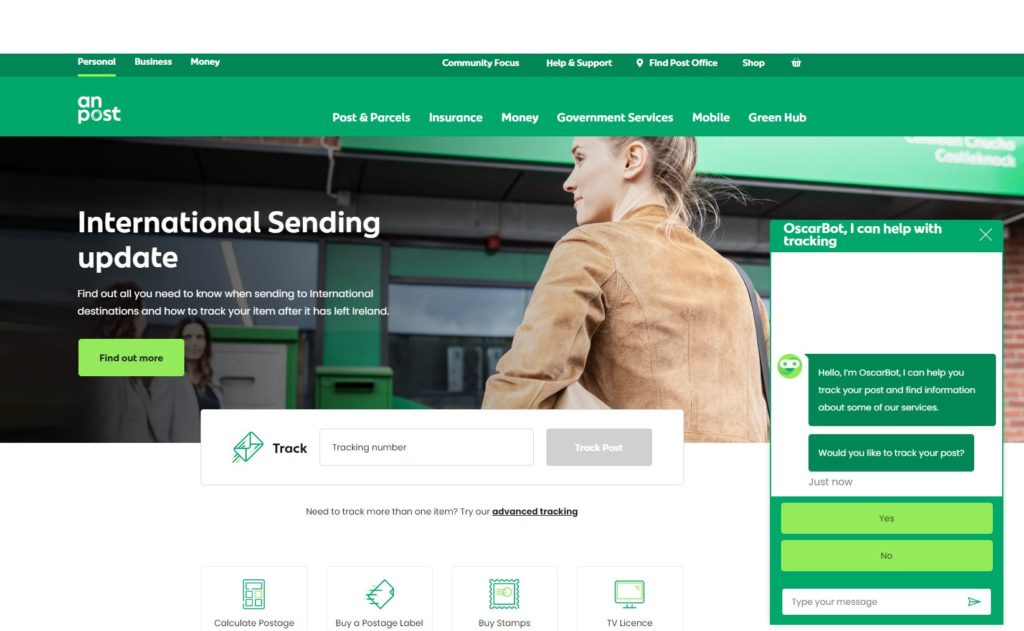 5. Let your work and previous clients speak for you!
Show visitors examples of the work you do and reviews from people who have purchased from you or worked with you. Use previous projects you completed for clients as well as testimonials and reviews from them. It helps show potential clients who you are and what you can do, while also increasing your trust and credibility. Take for example a wedding photographer. When booking a photographer clients will always want to see examples of previous work they've done to help decide if they're the right fit for them. Knowing this a wedding photographer would include examples of their work and reviews from clients they've worked with. Over 72% of customers won't take action until they read reviews, so give them a reason to choose you.


Continue keeping your website updated and sharing new content throughout the year, you'll likely see a significant improvement in your bounce rate and average time spent on your site.
Also remember to always keep content, information, FAQ's, contact info, and so on up-to-date on your site!