With 85% of consumers wanting to see more video content from brands it's no surprise that 81% of businesses use video in their marketing.
If you're creating video content for your business you'll likely know it can sometimes be difficult coming up with new marketing ideas. That's why I put together this list of our five favourite video ideas that you can use again and again.
Behind the Scenes (BTS)
Giving your audience a peak behind the scenes is a great way to capture their interest. This type of content really helps to humanise your brand. Showing staff and businesses in a more realistic and natural way is what builds connections between consumers and brands. By letting your audience get to know you better you make it easier for them to trust you and your products/services.
For example, a café could do BTS videos of:
A 'Day in the life' showing a typical working day in the café
Meals or drinks being prepared
A tour of the café and kitchen
A video showing customers how takeaway orders are safely packaged

Q&A Video
Question and answer videos encourage your audience to engage with your brand and appeal to them by providing content that is valuable and relevant.
Q&A videos are also perfect for getting to know your audience better. This will help you in the long run and give you greater insight into the type of content they would like to see.
There are several ways to do these types of videos. You could encourage your audience to submit questions via the comment section, direct message, email, or through a question box if you're using Instagram. You'll then answer each question in separate videos and share them across your socials. You could also choose to go live on social media and answer questions as they come in through the comment section.
You may have even seen Darren sharing these types of videos across the Studio93 website and socials!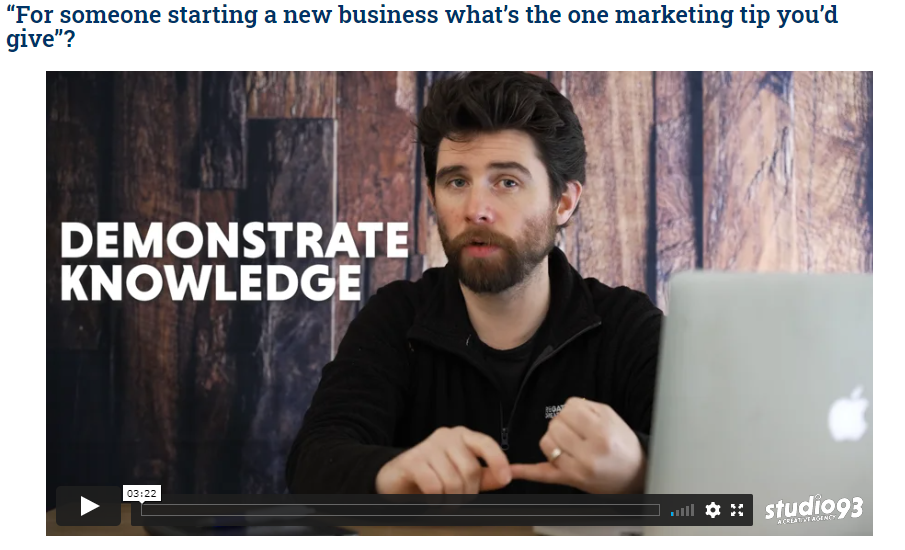 Tips & Advice
This style of video involves sharing tips, advice, and demonstrations surrounding your industry, product or service.
A hairdresser, for example, could share a series of videos advising their audience on what products to use, giving tips for taking care of their hair, or showing them how to style their hair.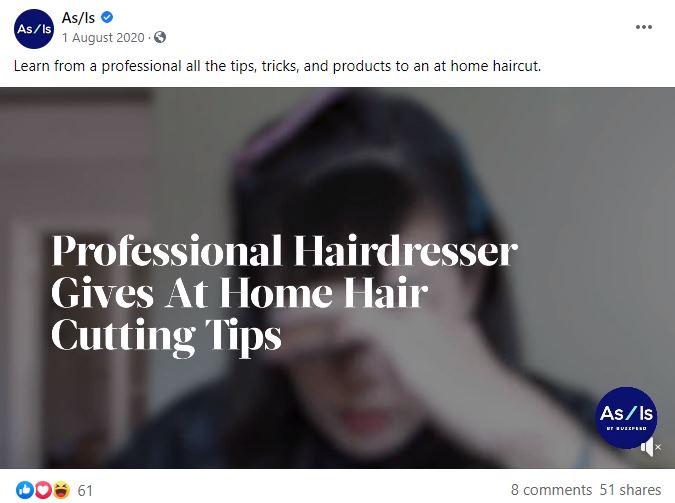 This provides valuable content for your followers and helps build stronger relationship with current and potential clients by encouraging a greater sense of community.

Testimonials
Testimonial videos have the power to connect with your audience on a deeper level by showing real people's experience with you business. 79% of consumers have watched a video testimonial to learn more about a company, product or service.
Take a look at this example of a compilation of video testimonials:
How To Video & Tutorials
These types of videos are particularly important if your product or service need to be explained. 72% of people would rather learn about a product or service through videos.
Take IKEA for example. To avoid confusion about how to use their new IKEA Place app they made a video explaining how it works and demonstrating how to use it. Not only does this video help show their audience how to use the app, it also acts as a great way to reach new potential customers who may not have known about it.

Try incorporating some of these video content ideas into your marketing and I guarantee you'll see an increase in your social media performance. If you're not sure on how to get started check out Darren's video on the three things you need to make quality marketing videos on your phone.