Videos for business
Videos for business is taking the marketing world by storm. It is an easily digestible form of marketing with a high entertainment factor. Two of the major qualities businesses need in the digital world of billions of advertisements!
With the revolution of smartphones and its ability to record and upload video to any social media site in seconds, makes video a huge marketing opportunity. An opportunity no business can afford to miss out on.
Most of us have grown up watching television and are aware how TV advertising works. So, it is no secret that video is highly interactive and engaging. Unlike other marketing strategies a video piece has the ability to "go viral" and so even a simple video ad can boost your on and offline marketing efforts.
Ooyala, one of the world's largest premium video platform states: "Mobile and tablet video viewers spent more than half of their total online viewing time watching long-form videos …(longer than 10 minutes)."
Budget Friendly
When it comes to your advertising and marketing budget it can be hard to decide what method will work best. Video production costs have fallen significantly in the last few years. You don't need to be a tech whiz to create small video snippets. Apps such as Twitter's Vine, with its six-second maximum clip length, give businesses an opportunity to start using video.
Google Ranking
Video pieces on websites and social media rank high on Google searches. Google will return video pieces on a searched topic higher than written content. Video is the future of content marketing. Forrester Research Group stated, "Video is 53 times more likely than text pages to appear on the first page of a search engine."
Far Reaching
When it comes to potential reach, video has no real rivals; YouTube receives more than one billion unique visitors every month.
We have all seen videos that have gone viral. From someone who claims their dog can talk to someone else's misadventures, which provide us hilarious viewing. Video at the very least demonstrates its ability to capture a viewer's attention and generate huge shareability.
Engage viewers and they will share your videos. They end up spending longer on your website with a lot of time interacting with your brand.
HubSpot looked at "7 Brilliant Video Marketing Campaigns You'll Actually Enjoy Watching".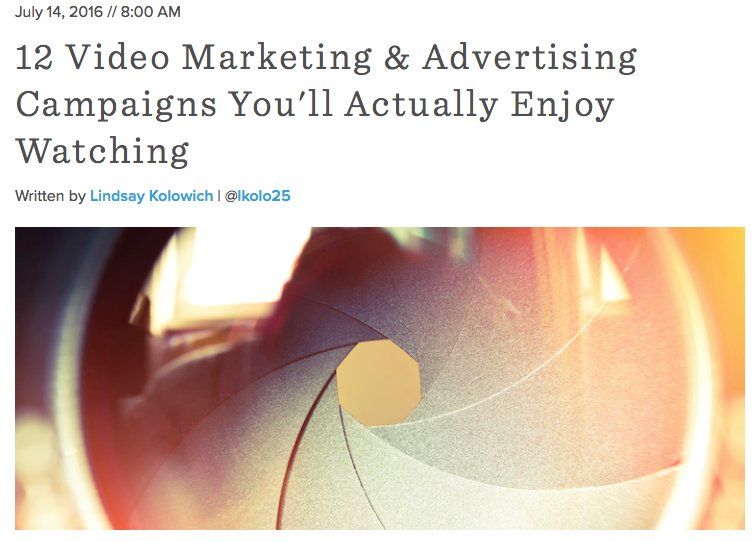 HubSpot says, "While the tutorials are tied directly to the service, they're not pitchy. Instead, they aim to provide solutions to their users' most common questions in a way that's actually entertaining."
Why Videos for Business Marketing Works
Studies show that we have an attention span of about 30 seconds.
Combining video and still images add a dynamic approach to your marketing campaign
You can add a personal message – testimonials or recommendations are great for customer attraction
A little humor allows your businesses personality to shine through.
Giving your videos a call to action makes it clear what you want your viewer to do after watching the video.
You include your contact and location details for customers to follow up.
Videos have a high shareability factor and can 'go viral'.
Customers are fed millions of advertising campaigns every minute of every day. So, your business needs to know how to stand out without further overloading customers.
Conclusion
I will leave you on this final point if a picture paints 1,000 words then one minute of video is worth 1.8 million, so say Forrester's researchers. Video is becoming more and more the tool for social media campaigns, boosting SEO (search engine optimization) and the way to win engagement and likeability with customers.
Talk to the team at Studio93 today about video marketing for your business.