With 70% of small businesses having an online presence using the platform, it's clear that Twitter is popular among brands.
The majority of global Twitter users are aged between 25 and 34 (38.5%), followed by 35 to 49 year olds (21%). This platform tends to mostly be used by brands for customer service and news updates. Twitter users are more comfortable with sharing opinions and interacting with brands, which can give you useful insights into your product or service, brand, and competitors.

Benefits of Twitter for Business
Connect with your audience
Twitter allows you to engage and interact with users. You can take part in their conversations or start your own, get their opinions and feedback, include them by showing them behind the scenes, or keep them updated on your news. There are so many ways to connect with your audience on the platform and doing so helps break down barriers between your brand and audience. This helps to humanise your brand and build trust.

Customer service
Twitter has become an important platform for customer service. On Twitter, 64% of customers say they would prefer to message a dedicated support handle than call customer service.
As mentioned, the platform allows direct two-way communication between brands and users, allowing you to resolve customer issues and queries faster and easier.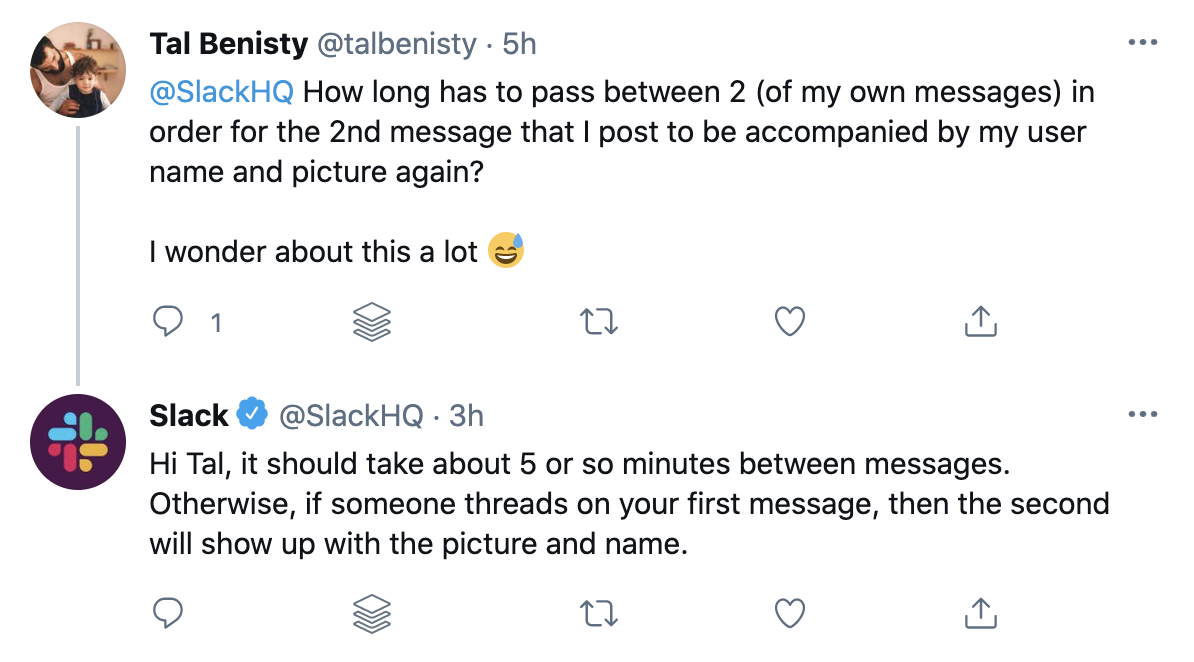 Monitor and engage with mentions
Compared to other platforms, it's much easier to search through untagged mentions on Twitter. This is when a user mentions your brand, product or service in a Tweet without tagging you in it. This can help give you clear feedback and help you to understand your audience even better. You can also interact with mentions or untagged mentions, showing your audience that you care.

Reactive marketing
Although it can be done across almost all other social media platforms, reactive marketing tends to work very well on Twitter. Reactive marketing involves tapping into trending topics, news, and conversations and sharing content in real time. Reactive content has proven to be very popular and therefore tends to result in excellent engagement and reach.

Back during the Superbowl in 2013 the stadium lights failed and Oreo instantly got to work on the post below. Users loved their creativity and perfect timing and the post earned them a huge share of earned publicity.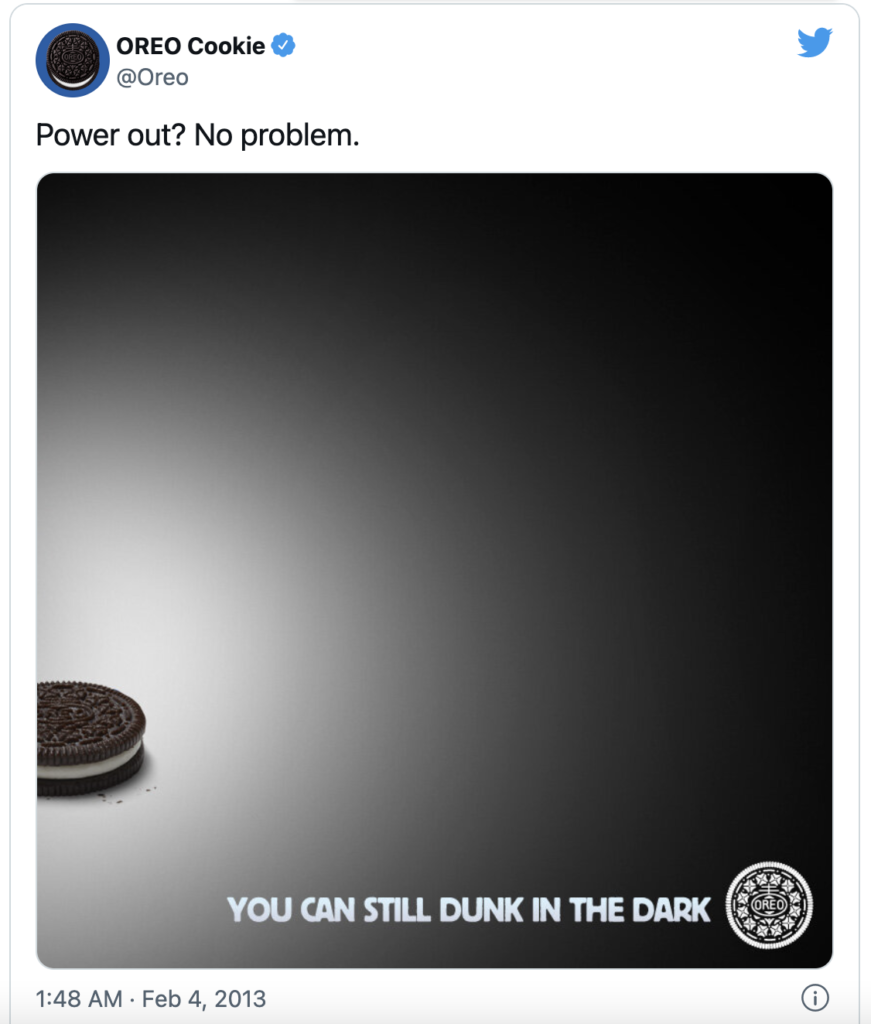 Keep an eye on competitors
In the same way that you can read through your own untagged Twitter mentions you can also look through your competitors. This can help you highlight their strengths or weaknesses and help you identify potential opportunities. You can take a look at the type of content they share and how they handle their customer service.

Twitter can be a great platform for brands to have an online presence on, but before you sign up make sure that it's relevant to your business and that you have the time and resources to maintain an active account. Remember that you don't have to be on all social media platforms. It's always better to choose fewer platforms and to be more active on them than to try have a presence on too many and struggle to keep up. Visit our Social Media Marketing page for help on choosing the right platform for your business.