Market segmentation is a must for all small businesses when it comes to clever marketing strategy. It defines and targets customer markets in order to minimise the loss of expenditure and increase customer conversion.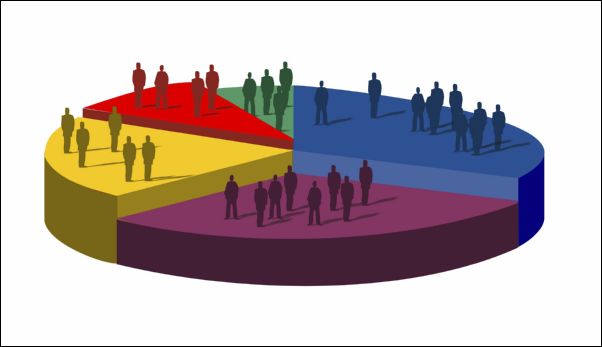 What is Market Segmentation?
Market segmentation is a process. It requires the division of your customer base into distinct groups – customer segments. This is based on research regarding purchasing behaviour and attitudes. Marketing segmentation creates specific customer segments where focused marketing strategies are applied.
Why Market Segmentation?
Understanding customers purchasing behaviour, attitudes and previous response are vital to future marketing tactics.
Does it make sense to sell or advertise products or services the same way to every customer? After all, by nature, we are all different. We think different. We look at the same products differently. In today's marketing world, customers don't want to feel like they are treated the same way. They don't want to feel targeted; they want to feel chosen when told about products.
As a small business this might sound time consuming and expensive but in the long run, it will pay off.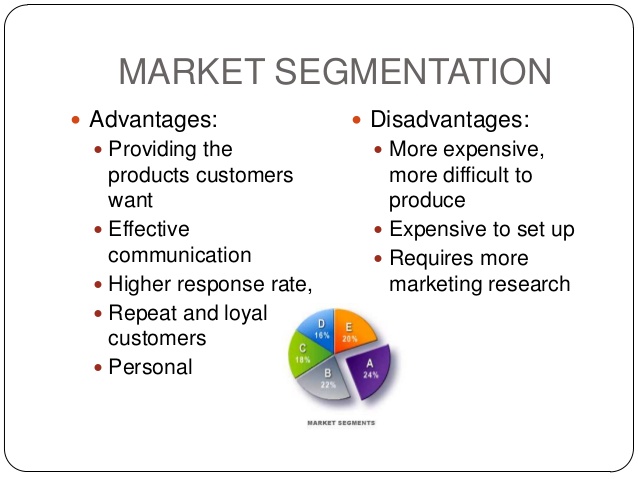 Research and Evaluation of Current Marketing Tactics
Nothing changes, if nothing changes. To discover current customer trends and predict future behaviour all businesses carry out research and data analysis. Understanding customer purchasing patterns, attitudes, and reactions to your marketing tactics are valuable.
Examples of research & analysis:
Monitor responds to your emails – do they open them or delete them without opening?
Purchasing behaviour – do they buy often but in small quantities or buy rarely but in large quantities?
You will see patterns emerge that will assist in creating future marketing campaigns to specific targeted customers.
Market Segments Must be Useful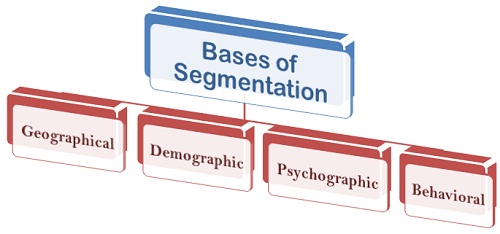 Since all customers are different, it goes without saying purchasing behaviours, buying frequency, cash spent and response to advertising techniques affect every customer differently.
In order for segmentation to be useful, segments must be large. It is no good only having 3 or 4 people in one segment.
This is important, as you will invest time to create a separate marketing plan for each segment.
Some Factors for Creating Customer Segments
Here are some factors you might consider when creating customer segments:
Demographic factors – age, marital status, occupation, education, income
Geographic factors – country, rural, and urban
Behaviour factors – product knowledge, needs
Psychological factors – lifestyle, values, and personality,
Testing Your Marketing Segments
Once you have segmented your customer base into what you feel are suitable segments, you must test.
You do this by targeting them using a personalised approach i.e. an email. Test your personalised approach to guarantee you placed customers in the correct segment. You also review whether the factors chosen for the segment reflect your marketing goals.
Continued Analysis
So far, you have created customer segments based on decided factors. You have placed customers into each segment based on analysis of their purchasing behaviour, attitudes, and responses.
Now you have defined your segments. Next step is to target each customer segment with the appropriate marketing plan.
Continued analysis for each segment is necessary to monitor for changes in response to targeting, changes in attitude and behaviour. You can address them as necessary.
Conclusion
Marketing segments help focus your marketing efforts. This allows for greater prospects of success and positive customers responses.
Marketing segmentation is designed to minimise the waste of time, money, and other resources.