Twitter accounts worth following
Twitter: Who to Follow?
As a busy marketing agency, we find Twitter  an invaluable marketing tool. There are millions of experts from every field of business, marketing and design on the Internet. With just a click of a button, you can connect directly with them to find out what they have to say about their industry.
It is worth your time to see what the experts are tweeting. Here are our top 5 Twitter accounts worth following.
Social Media
Social Media Examiner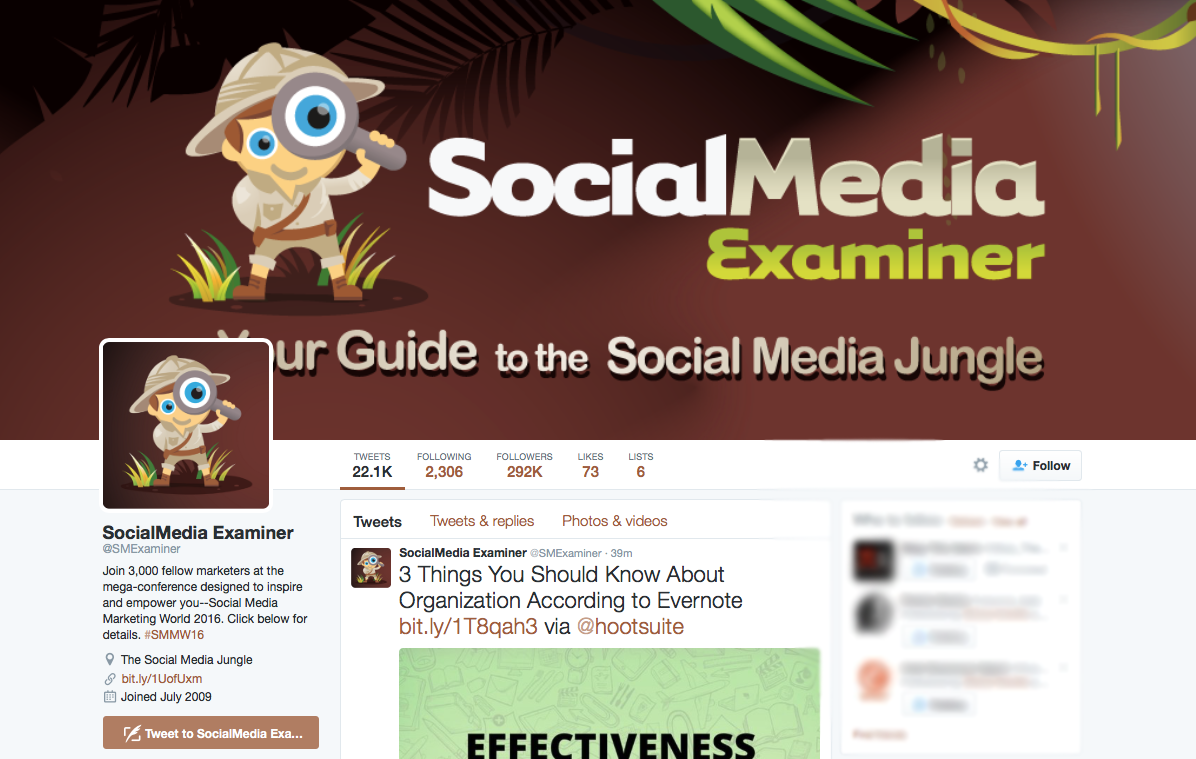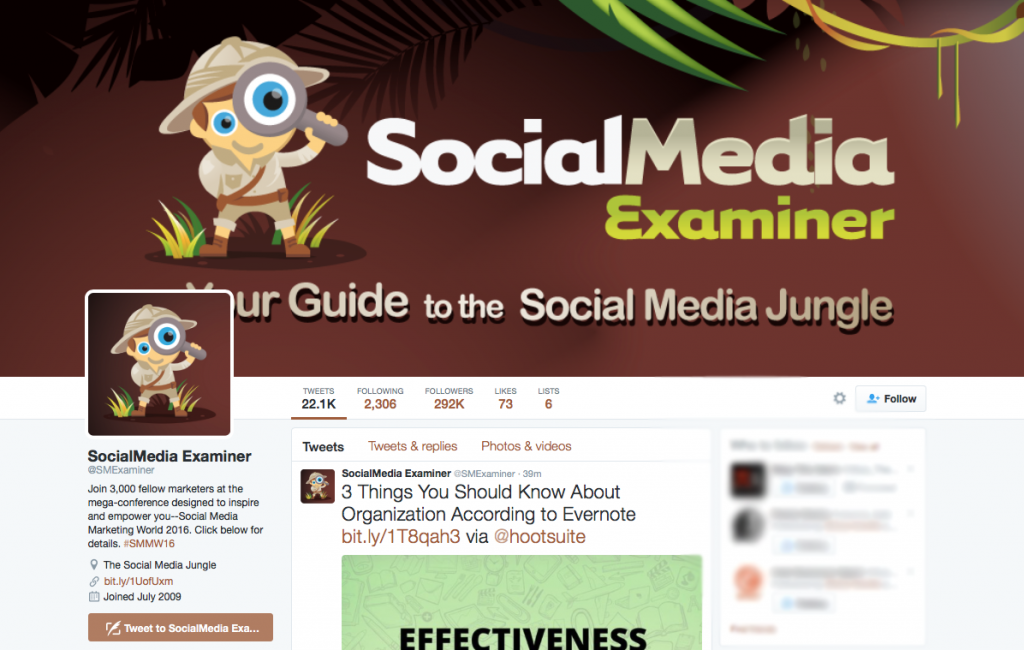 Social Media Examiner is considered on of the world's largest social media marketing resources. They aim to help millions of businesses discover how to best use social media to connect with customers, drive traffic, generate awareness and increase sales.
Our mission is to help you navigate the constantly changing social media jungle. Social Media Examiner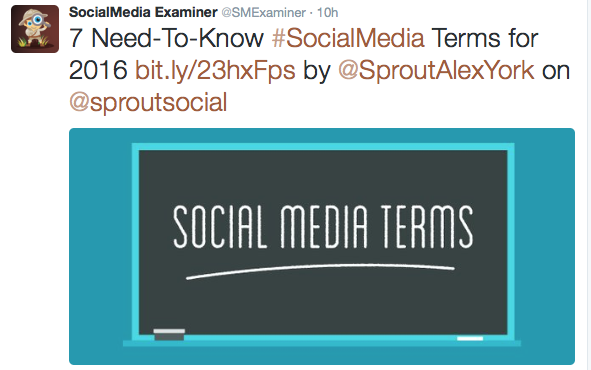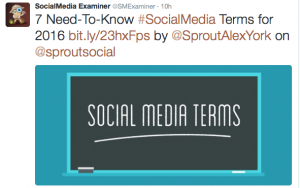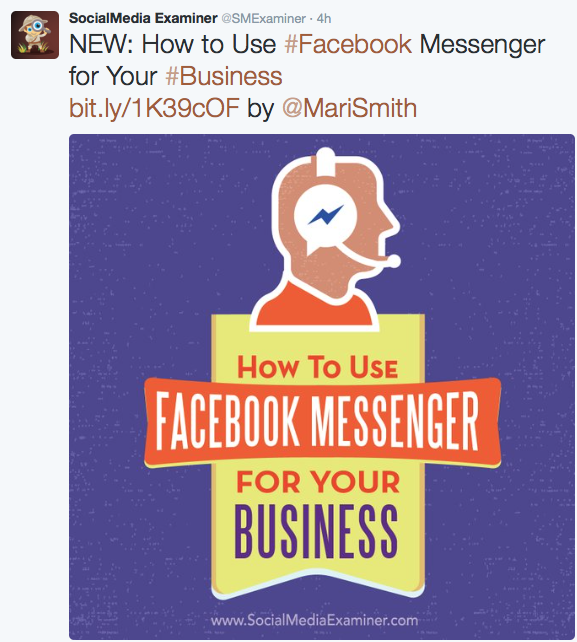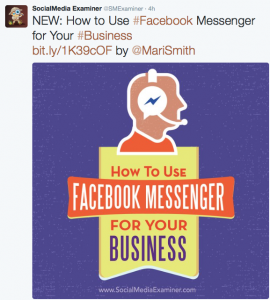 Design
Designspiration
We love love, love all things design.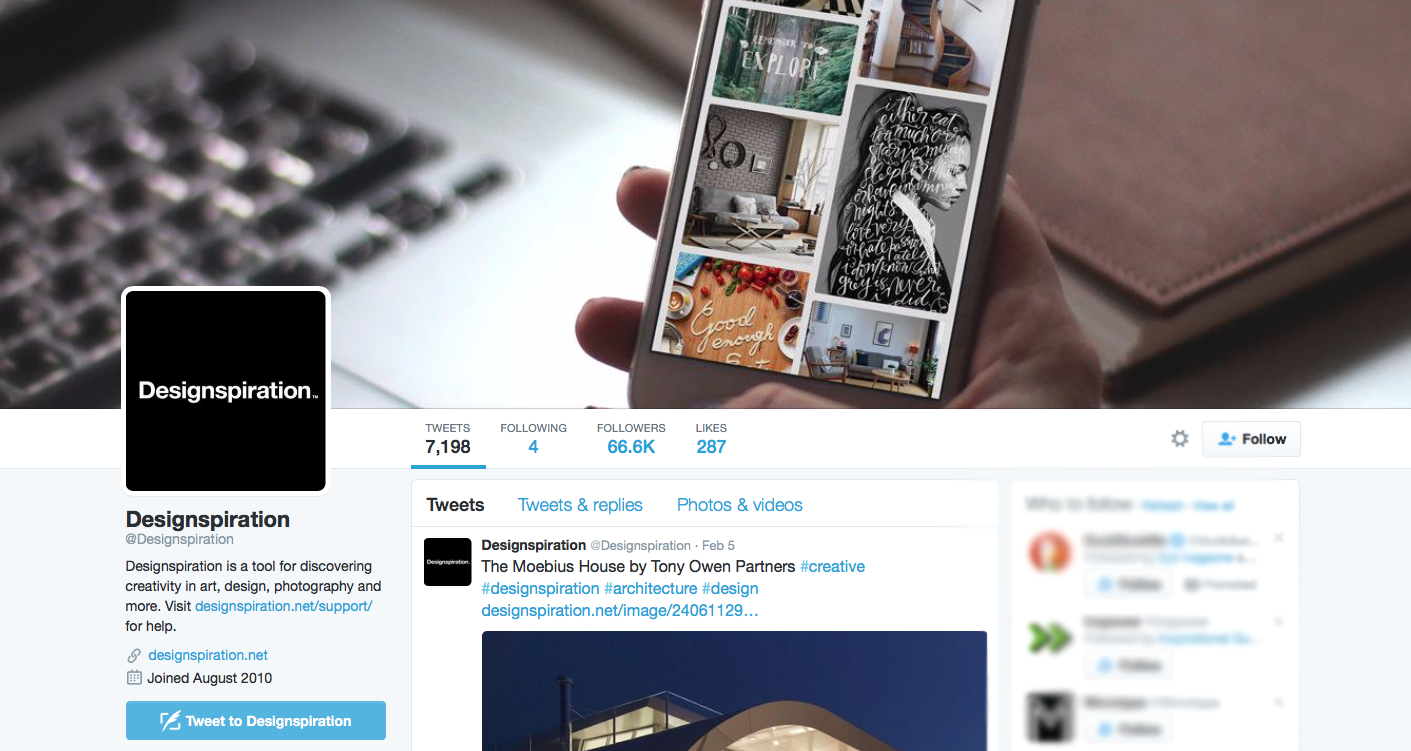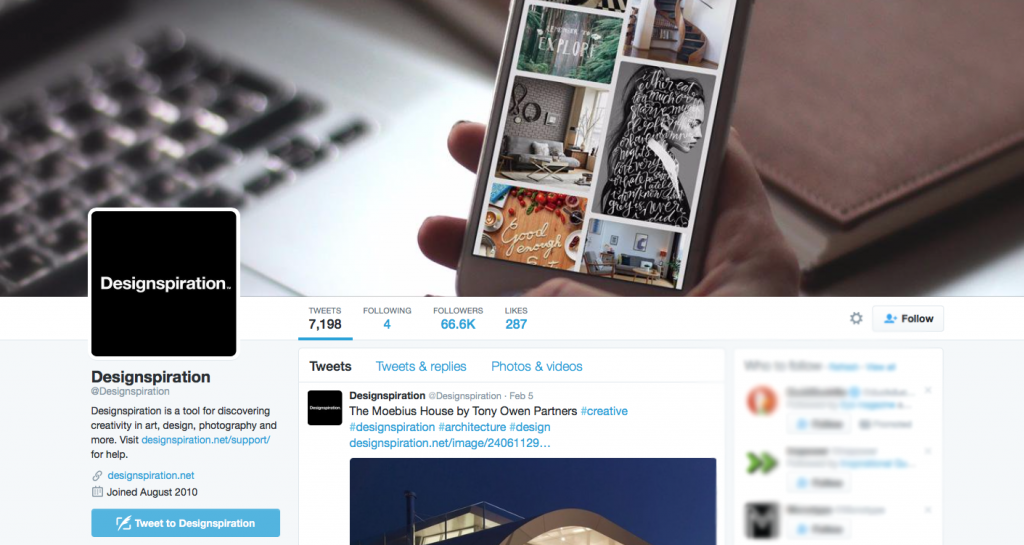 Designspiration is focused on maintaining a high level of great design inspiration to share around the world. It is a nudity-free environment so browsing at anytime, anywhere is always safe. Designspiration
Designspiration tweet about all things creative discussing only a high standard of design. You will be inspired by their flow of tweets on different types of design –product, packaging, promotional and interior / exterior building design.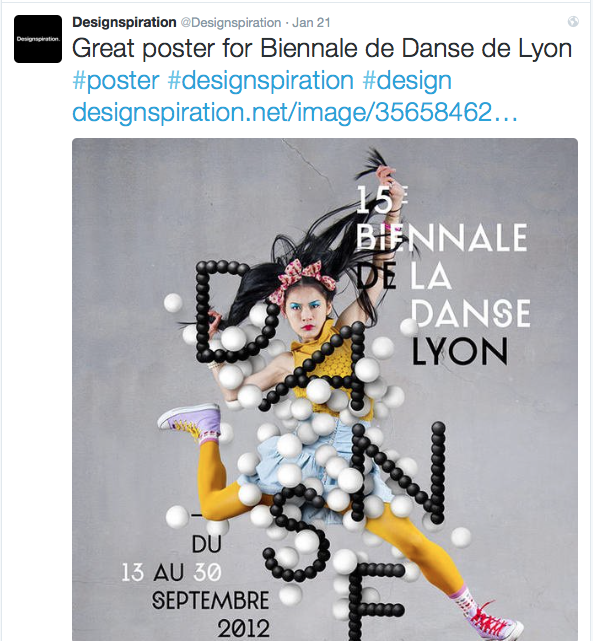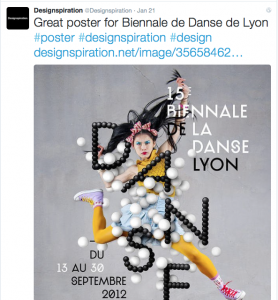 They are worth following to add creative flare to your marketing efforts. It is good to stand out from the crowd.
Web Development
Chris Coyier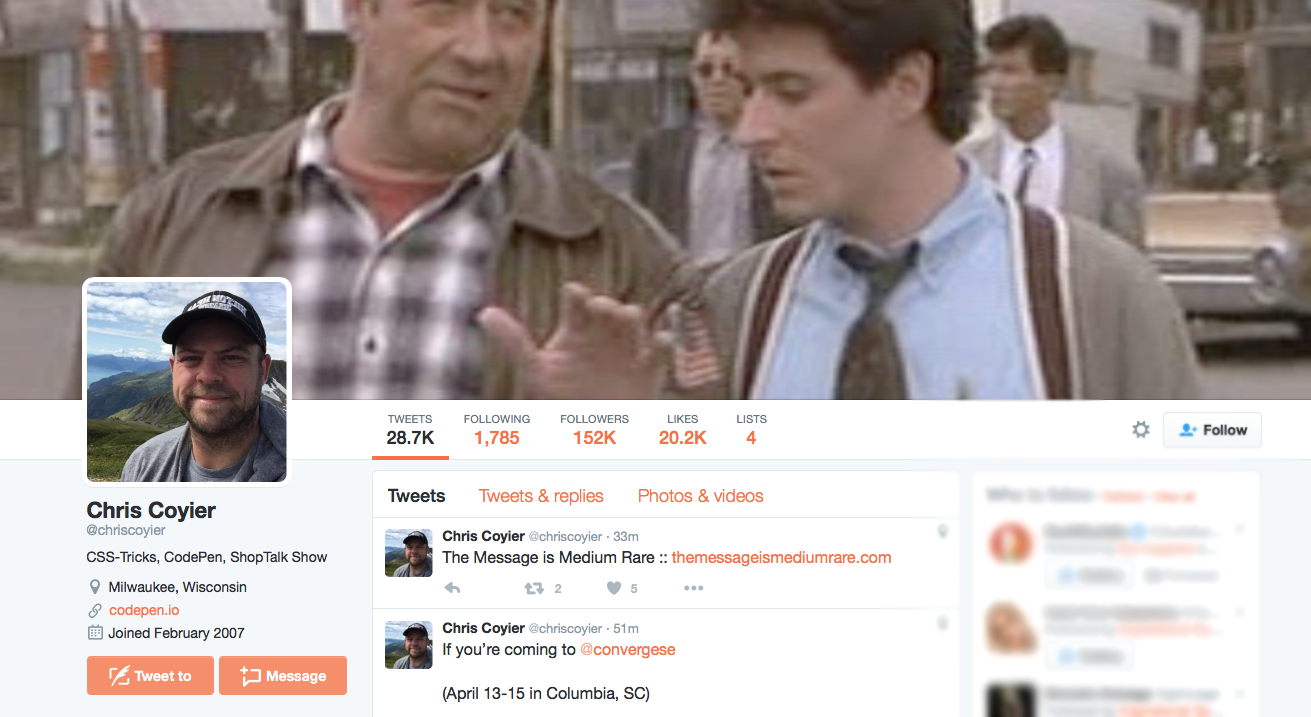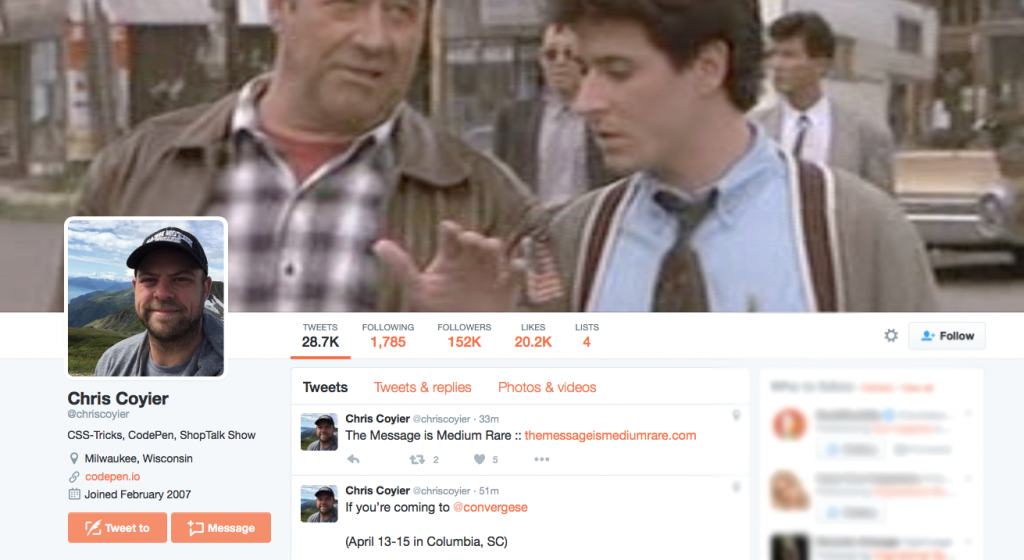 Chris Coyier is a multi-talented creative professional. He is a designer at PenCode, a writer for CSS-Tricks and a podcaster at ShopTalk.
His tweets are interesting and informative. He offers tips on website coding and styles and  all things related to what is happening in the world of web development.
Follow Coyier's tweets to see what's possible for your website along with some nifty tips and tricks on web development.
SEO
Matt Cutts
Cutts is a software engineer at Google since January 2000. His tweets discuss various software changes that affect Google services and SEO, spamming, online security and blogging.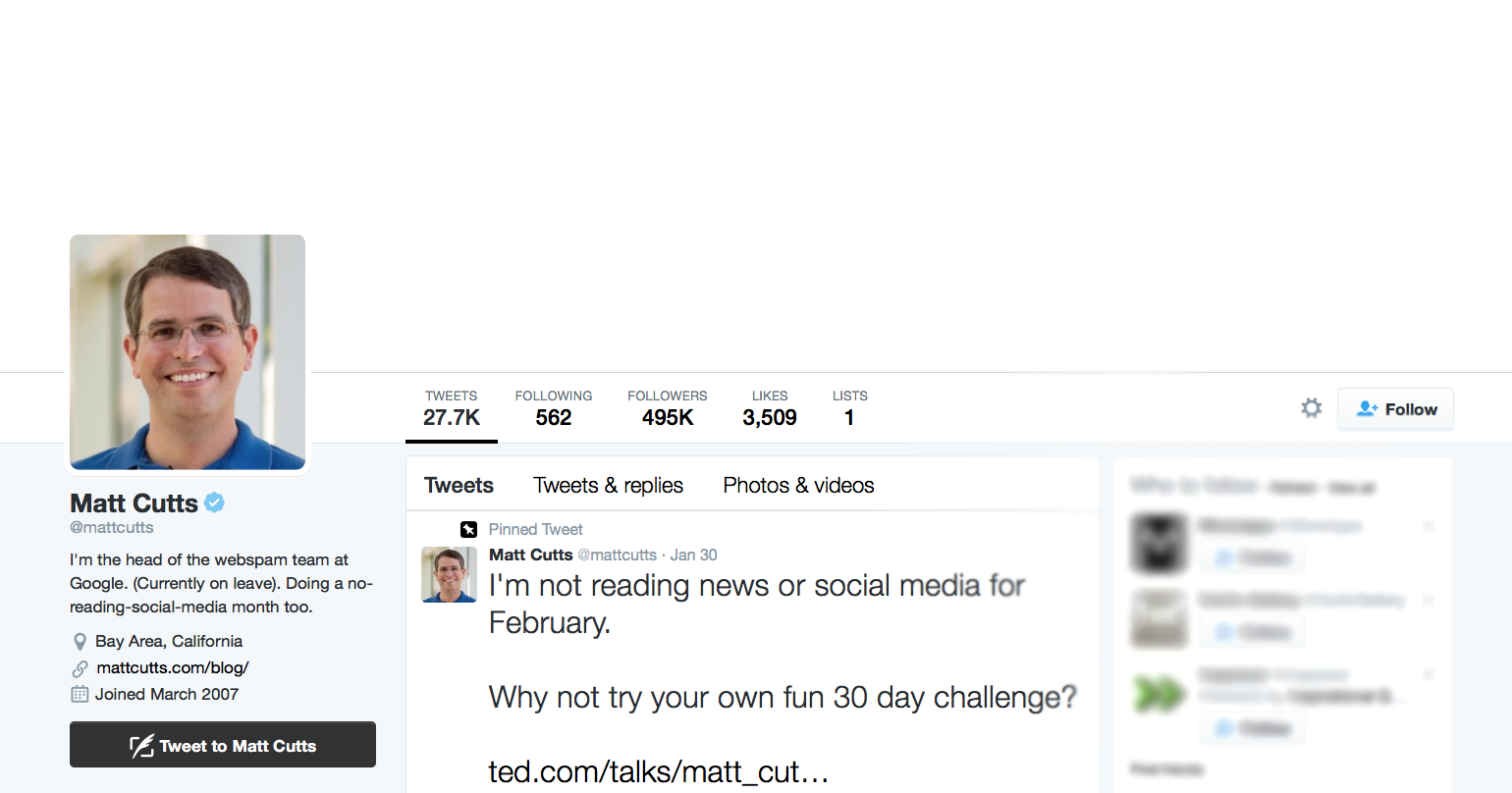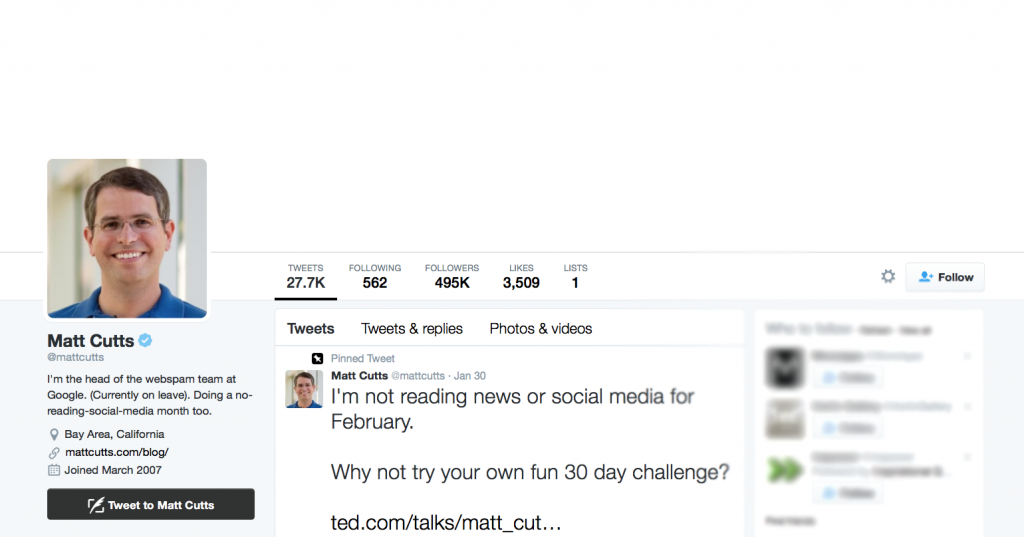 As marketers, we all understand the importance of SEO . SEO is your heartbeat online, without it, you will flat line and no one is going to find you! Cutts tweets excellent info and updates regarding the every changing rules to how Google SEO works.
Follow his tweets!
Business Motivation
Tony Robbins
Tony Robbins is an American award-winning motivational speaker, entrepreneur, life coach, author, and business / life strategist with extensive experience in business. He tweets on how to achieve financial success and motivating yourself and your business to success.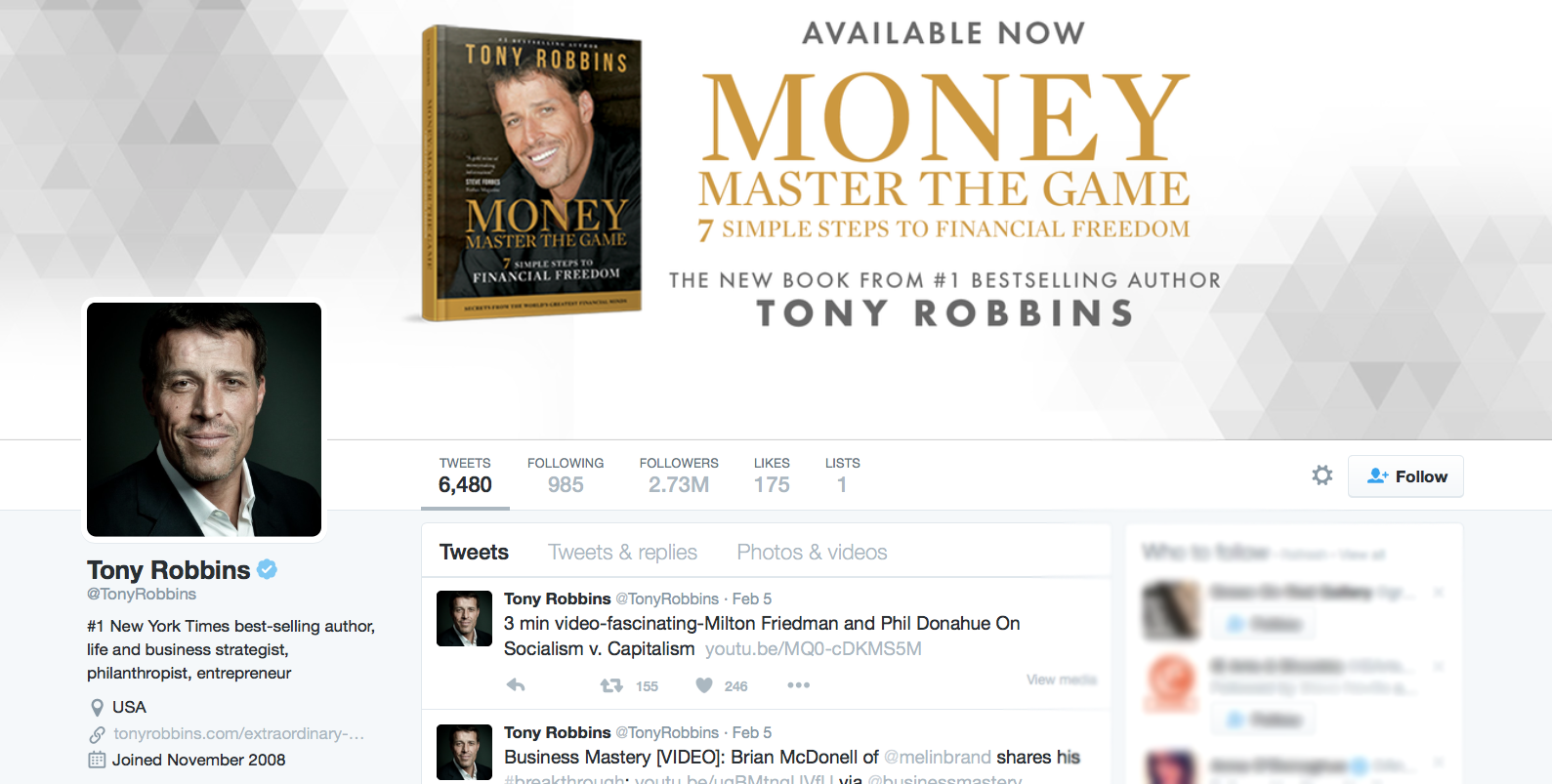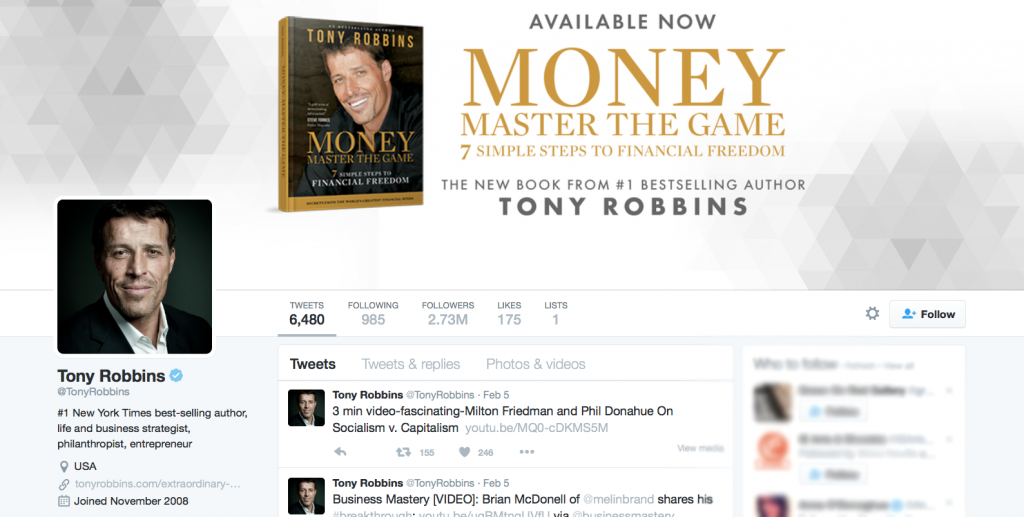 "Robbins is an award-winning speaker who has addressed such distinguished audiences as the British Parliament, Harvard Business School, the Gorbachev Foundation's Cold War Forum, the Presidents' Summit for America's Future, the State of the World Forum, Vice President Al Gore's Putting Customers First Conference, and the World Economic Forum."
It's worth following him to see what he has to say about motivation to succeed in business.
In Conclusion
Twitter is an excellent tool for marketing. It offers information and tips from experts worldwide on current marketing trends and suggested tools for marketing success. You can find links to video talks or connect with some of the world's experts from various fields of business, marketing, and technology.
In marketing, we believe it is important to stay connected with those who have proven themselves successful. They tweet their thoughts and experience on what they found works in business. Why not follow?
So, if you're feeling at a loss for motivation, design inspiration, Internet visibility, social media marketing or developing website check out their tweets.