What are Call to Actions?
Call to actions (CTAs) are vital to have on all online and printed promotion material. No marketing campaign can do without a call to action. A CTA is your chance to achieve the desired result from your customers, getting them to buy or use your product / service or simply offer them information. Basically, you're telling them to take a particular action.
You might have a nice poster or website giving great information, but if it doesn't ask your customer to do anything, then it is not functional. If you want your customer to phone you for more information, sign up for more offers or purchase products, you need to entice them to do what you want. If you don't tell them what to do or where to go next, then they likely won't do anything and you'll have wasted an opportunity.
Your CTA is tailored to what you want to achieve. On a website a call to action could be a clickable button saying something like 'Buy Now', 'Find Out More, or 'Sign Up'. On a poster it could be something like 'Call in Store to See our New Line' or 'Go to our Website to Find out more'.
Some typical Call to Actions:
Subscribing to newsletters
Downloading free eBooks, pdfs, or other content
Viewing videos and product demonstrations
Signing up for a free trial
Registering for webinars (online seminars)
Purchasing products or services

I bet you tried to click it! CTA's do work.
A call to action is an essential and powerful sales progression tool. It moves your customers from your poster to your website, to more information, then eventually to sales. Without it, your poster is a nice picture and your website is static.
What a CTA will do for you:
Guides customers to take planned action
Generates sales e.g. 'Buy Now' button on a website take you directly to shopping basket
Offers information, e.g. 'Free Download' on a website offering free downloadable tips
Gathers customer data (for future contact & you can send them offers they will be interested in, according to previous buys)
Builds trust e.g. when you offer FREE useful information
Generates recommendations: CTA's are simple actions, so when customers tell their friends about how easy it was to get information or get around your site, you get recommendations and look great.
CTA's can appear at different stages of the sales journey depending on what you wish to achieve each time. Online Hubspot recommends placing at least 3 CTAs on your home page and at least one on each page of your site.
Placement, Placement, Placement
When thinking where you will place your CTA, whether it is 'Buy Now', 'Click for Information', Sign Up' or however you phrase your CTA think like your customer. The best marketers know how to get into their customers shoes. Look at your website and workout the best place your customer will click.
Get A Professional
You might know exactly what you want you CTA to say, how it will look and act don't know how to do it, ask a professional graphic designer or web developer. It is their bread and butter to help you look fantastic and achieve your call to actions.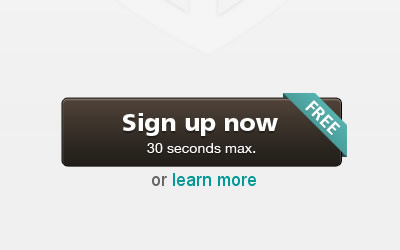 The team at Studio93 will help you through the whole process: from identifying the appropriate CTAs for your audience to designing and strategically placing them on all your print & digital material, so you get the best results. Reach out to find out more or visit our Marketing section for more information on topics like this.